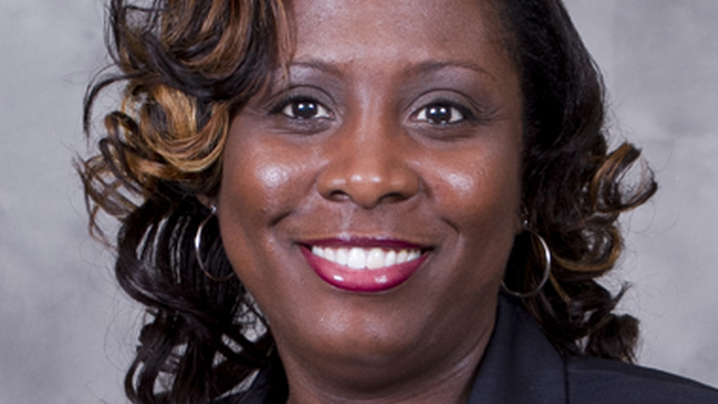 Opal Mauldin-Robertson has served as city manager of Lancaster, Texas, since February 2011. With a population of nearly 38,000 residents and 273 full-time employees, Lancaster is a proud, vibrant city known for its rich historical heritage, diversity, natural beauty, and proximity to the numerous cultural amenities within the Dallas/Fort Worth metropolitan area. It has a high-quality school system and is a gateway to the University of North Texas at Dallas and to Cedar Valley Community College. 
The city has implemented a health and wellness initiative that strives to ensure the physical and fiscal wellness of each employee through a series of physical and financial programs. It was designated as a Gold Level Fit-Friendly worksite by the American Heart Association. 
As the national and local economy continues to rebound, Lancaster has placed an emphasis on its efforts of providing quality services and programs while focusing on a long-range financial plan that has prudent fiscal policies. Lancaster received the Platinum Level Designation in Financial Transparency from the Texas comptroller, and the city's bond rating has been upgraded by both Moody's and Standard & Poor's.
Vision, Values, and a General Plan
As city manager, Mauldin-Robertson is committed to the leadership philosophy of providing quality, innovative services that set the standard for professionalism and excellence.
"I strive to acknowledge employees' integrity and core desire to excel through empowerment. Creating and fostering a culture where integrity, professionalism, and accountability give each employee ample opportunity to take on challenging work and achieve personal growth. To be successful and to achieve common goals requires teamwork using the skills, knowledge, and creativity of each employee," Mauldin-Robertson said, reflecting the city's operational core values: productivity, resourcefulness, integrity, dedication, and excellence (PRIDE).
Mauldin-Robertson views her role as city manager to establish, maintain, and support relationships and to create a culture and environment where the goals and objectives established by the governing body can be implemented and supported by the community. 
"City management is a ministry, where I am called to serve the community, council, and staff that have entrusted me with this amazing opportunity to implement programs and services that will make the Lancaster community a better place for all," Mauldin-Robertson said. "The amazing aspect of working as a city manager is that on the best of days and the worst of days there are a number of reasons to enjoy and celebrate the work we do and the people we serve." 
Promoting the City Management Profession
Mauldin-Robertson's interest in the professional manager position grew from service at the federal government level. 
"I strive to educate as many young adults as possible on the role local government managers play and how it goes a long way to helping individuals understand the importance of a professional city manager," Mauldin-Robertson said.
She recognizes, however, that a key challenge for the profession is how to educate and encourage more women and minorities to serve as professional managers. When seeking a mentor at the time she became an assistant to the city manager, there were no African-American females serving as city managers in Texas. 
Professional Background
Mauldin-Robertson began as community relations coordinator and public information officer for the city in 2003, later serving as assistant to the city manager and assistant city manager. She began her public service career working for a member of the United States House of Representatives. Her undergraduate and graduate studies were completed at the University of Texas at Arlington. Mauldin-Robertson has completed numerous certification and training programs, including the University of Virginia's Weldon Cooper Center for Public Service LEAD and Senior Executive Institute. She also is a graduate of the 2010 Leadership ICMA class, the 2012 Texas Certified Public Manager class, and the 2014 Leadership North Texas class. In addition to her ICMA membership, Mauldin-Robertson is also a member of the Texas City Management Association (TCMA), the North Texas City Management Association, and the National Forum for Black Public Administrators. Mauldin-Robertson has served on various TCMA and ICMA committees, including the ICMA Task Force on Leadership.