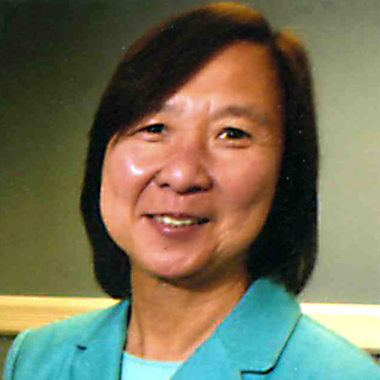 Jasmine Lim is the township administrator in Parsippany-Troy Hills, a suburban community in northern New Jersey. A prime location within the New York metropolitan area, the 26-square-mile township is home to 53,000 residents. There are 400 full-time employees, and an annual operating budget of approximately $88 million, including golf, water, and sewer utilities. Parsippany-Troy Hills has an AA+ bond rating, and a mayor-council form of government. Lim says the community is extremely diverse, with respect to residents, land uses, housing types, neighborhoods, and commercial establishments.
Community Projects
When asked to describe the most challenging issues facing the local government profession today, Lim explained that in light of staff reductions, hiring freezes, and budget cuts, it has been difficult to keep employee morale high. But the township is working on some exciting projects to reduce costs and improve morale.
For example, in 2011, the township hired an on-site wellness coach for its employees. The medical claims ratio dramatically decreased from a high of 109% in 2010 to a low of 61% in 2013. Workers' compensation claims followed a similar downward trend, and these drops are largely attributable to the on-site wellness coach. In 2013, the township was able to expand the program to include family members of the employees.
Since 2007, Parsippany-Troy Hills has also made great strides toward reducing energy costs and decreasing the township's carbon footprint. Through the stimulus energy block grant, the township was able to retrofit almost all municipal facilities with energy efficient fixtures and appliances, install LED traffic lights, and install solar panels at the Community Center, with plans to do so at the main library. The township was also able to reduce the electric demands of its wastewater treatment plant by half, which had been the fourth highest power consumer on the grid. In aggregation with other municipalities, Parsippany-Troy Hills was successful in purchasing electricity and natural gas from a third-party supplier, and now most of the management staff has learned to look for opportunities to increase energy efficiency.
Involvement with ICMA and NJMMA
Lim's initial exposure to ICMA came through an early edition of Effective Supervisory Practices, soon after obtaining her master's in urban planning and becoming a supervisor. "I supervised personnel who were older than I was, and those who had been my peers. For easily 20 years, this became my go-to management guide."
In addition to the valuable resources, Lim is grateful for the networking opportunities ICMA and the New Jersey Municipal Management Association (NJMMA) have provided throughout her career. "My ICMA and NJMMA memberships provide the greatest value through the many opportunities to meet and talk with top-notch professional managers who share my passion for good government. I can't think of a conference that I did not leave without renewed enthusiasm and dedication for the work we do. I have tremendously enjoyed my time on the NJMMA Board and various ICMA committees," Lim said.
Professional Background
Lim began her career in local government with various internships in New York City; Massachusetts; and Everett, Washington, during her undergraduate and graduate studies. She served for 10 years as a housing and community development planner in Washington State; Ithaca, New York; and Parsippany. For the next 20 years, she served as township administrator/manager or assistant administrator in the townships of Parsippany-Troy Hills, Vernon, Randolph, and Montville. Lim began her first tour in Parsippany as a part-time planner and was promoted several times, ultimately being appointed to the position of administrator. During her two tours in Parsippany, she has served under three different mayors.
Lim has worked for more than 30 years in local government, 15 of those with the Township of Parsippany-Troy Hills. As she plans to retire this year, her career will come full circle: this township was her first administrator position, and it will be her last.
Lim has served on the boards of several professional and community associations, including the Morris County League of Municipalities, New Jersey Municipal Management Association (past president), Morris County Employees Credit Union, Morris County Human Relations Commission (past chair), Kiwanis Club of Montville, Craftsman Farms Foundation (past president), and the Mental Health Association of Morris County. She is a member of the Leadership Morris Class of 1998 and a long-term member of the New Jersey Municipal Management Association and ICMA. Lim also has performed volunteer work for her alma mater, Wellesley College.
Lim holds a bachelor's degree from Wellesley College and a master of urban planning from the University of Washington in Seattle. She is one of seven children of Chinese immigrants and grew up in New York City and Manhasset, Long Island. She is a 27-year resident of the Rainbow Lakes section of Parsippany, where she raised her two children, Matthew and Jana Young.