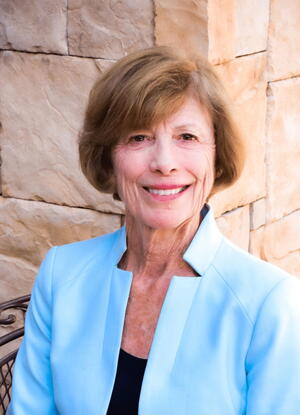 Linda Barton's career spans thirty-six years of direct service to local governments in six states and nine years of service as a professional coach and facilitator for council/staff workshops and CAO evaluations. She was the first woman to hold the CAO position in three cities and has gained a well-deserved reputation for mentoring and encouraging women and members of underrepresented groups to prepare for and step into leadership positions.
Barton is regarded by her peers as a leader, a sage, and a role model. She is admired for her grounding in local government management at all levels, her generosity in sharing her wisdom, and her support and encouragement as a mentor and advisor to interns, executive assistants, department heads, assistant city managers, and city managers.
Barton was city manager in Livermore, California; deputy city manager in Bellevue, Washington; city manager in Bedford, Texas; commissioner of employee relations with the state of Minnesota; city manager in Burnsville, Minnesota; deputy city manager in Corvallis, Oregon; and assistant to the city administrator in Lakewood, Colorado. She is now a special advisor with Management Partners.
As a manager, she was recognized for her commitment to continuous improvement in serving the community. She was among the first to formalize a "leadership team" with broad responsibility beyond the purview of individual departments. She provided leadership for multi-year goal setting and strategic planning, initiated city-wide customer service training, and incorporated customer satisfaction into performance evaluations. She spearheaded a downtown revisioning and revitalization project in Livermore and provided inspiration for Legacy Livermore to help build the next generation of employee leaders through professional development opportunities.             
A committed member of the Women Leading Government (WLG) organization, first established in California through ICMA, Barton was one of its first board members and has been a key mentor and speaker. She also received the Leader of the Year award from WLG in 2009. Barton was active as a member of the ICMA Task Force on Women in the Profession and as a coach in ICMA's Emerging Leaders, Speed Coaching, and Leadership ICMA programs. She has also served on ICMA's committees on Governmental Affairs and Policy, Academic Affairs, Conference Planning, Strategic Planning, and Fund for Professional Management and the Assistants' Steering Committee. She was ICMA's representative for the Model Charter Review by the National Civic League in 1996 and is an ICMA Legacy Leader.
In service to other organizations, Barton has been a board member for the Minnesota City/County Association, president of the City Managers Department of the League of California Cities, and president of the California Redevelopment Association. She also served as an active member of Cal-ICMA's Preparing the Next Generation Committee.
Barton has been a frequent speaker, mentor, and coach on a variety of important topics that help build the bench for the future of the local government management profession—council/manager working relations, team building, strategic planning, preparing the next generation, and performance management. She has been tapped as a speaker for California's Preparing the Next Generation webinars and at Texas state conferences. In addition, she served as adjunct faculty at the University of St. Thomas in St. Paul, Minnesota, for several years, teaching classes in its mini-MBA program and courses in the graduate school of public administration.