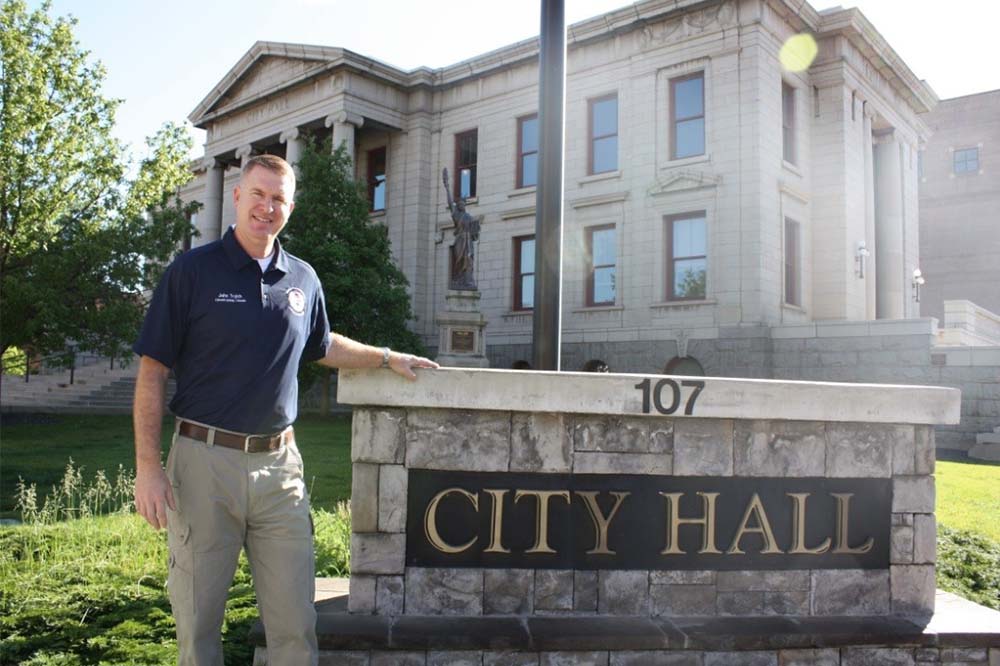 The Veterans Local Government Management Fellowship is a 16- to 20-week Department of Defense Military Installation approved Career Skills (Skillbridge) Program that provides transitioning service members with management training and hands-on experience in the local government environment to prepare them for smooth transitions into local government careers. This program will match eligible and selected fellows with surrounding local government sponsors based on skills, education, experience, and the preferences of both parties.
NOTICE: THE VLGMF PROGRAM IS DESIGNED TO PREPARE THOSE VETERANS SEEKING A CAREER IN PROFESSIONAL LOCAL GOVERNMENT MANAGEMENT AND NOT FOR ANY POLITICAL OFFICE.
To qualify, you must be a service member who:
Is on active duty and within 180 days of transition (separation or retirement) from military service.

Holds a bachelor's degree with 3+ years of leadership experience (or equivalent related experience) OR

Holds an associate's degree with 5+ years of leadership experience (or equivalent related experience) WITH the intent to complete a bachelor's degree in the next 3 years.

Has a strong interest in serving in local government management.

Possesses one or more of the following areas of experience that are relevant to local government management: international local government experience, public affairs, information operations and public relations, engineering, public works, utilities, human resources, procurement and contract management, public policy analysis, law enforcement, information technology, fire or EMS services, public finance, strategic management, parks and recreation, project or program management, economic development, fleet/facilities management, and business or public administration.

Has the support of battalion commander (or equivalent) to participate with signed memorandum of participation or an Air Force Virtual Education Center approval letter.
ICMA Benefits:
Those individuals placed in a VLGMF host community receive:
Complimentary ICMA membership for two years.
Complimentary registration to ICMA Annual Conference.
Complimentary registration to an ICMA Regional Conference.
Complimentary access to ICMA's Applied Knowledge Assessment.
Complimentary subscription to PM magazine.
Complimentary Access to the ICMA Local Government 101 Certificate.
Related Content:
Local Government Management: A Career Overview
Careers in Local Government Management
Choosing a Career in Local Government
Why Consider a Career in Local Government?
Veterans Local Government Management Fellowship Briefing
Veterans Local Government Management Fellowship Work Plan.
Questions? Contact ICMA at veterans@icma.org.
DISCLAIMER: THE VLGMF PROGRAM IS A DOD APPROVED SKILLBRIDGE ORGANIZATION, BUT IT IS A NON-FEDERAL ENTITY.