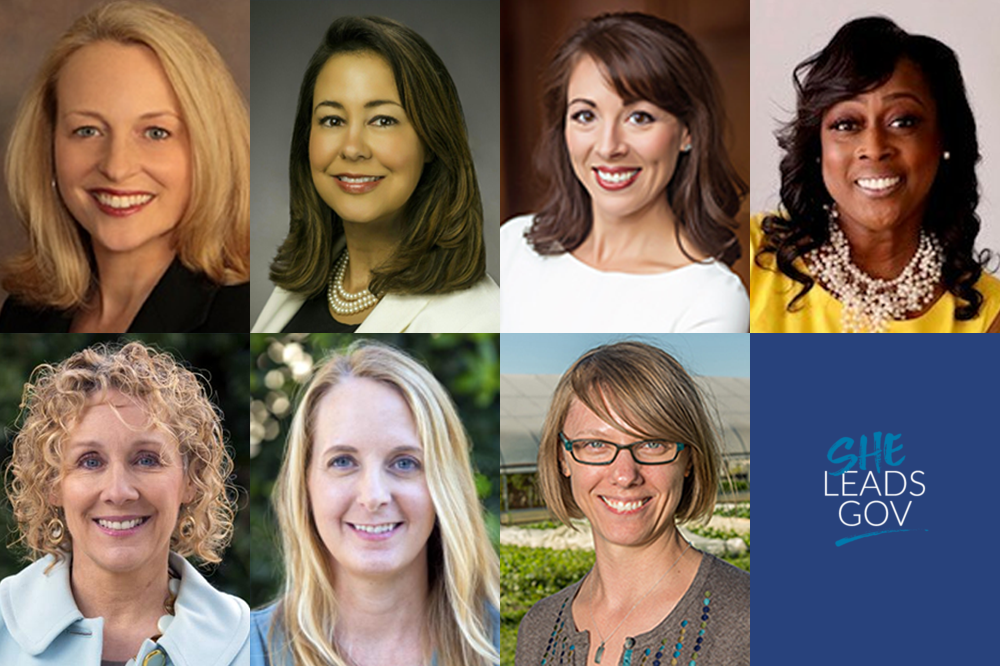 by Laura Goddeeris, ICMA director of Survey Research
In celebration of Women's History Month, ICMA recently hosted the webinar "Interest, Confidence, Risk, Reward: Getting More Women into Local Government Management Positions." Presented in partnership with the League of Women in Government and the Michigan Municipal League, and moderated by ICMA President Karen Pinkos, the webinar archive is now available for free access on demand.
Research findings provided context to the panel discussion. ICMA has been tracking the status of women in local government management for decades through regular surveys of our members and of the overall profession. We've seen the share of women CAOs climb from around one percent in the 1970s to about 20 percent in a period of 30 years.
With significantly more women in the overall local government workforce, why hasn't that number risen faster? The answers are numerous and interrelated, and a forthcoming report titled "Near the Top," previewed by University of North Carolina authors Leisha DeHart Davis and Kim Nelson, synthesizes common themes from personal interviews.
But one data-backed observation is that not as many women aspire to reach the chief administrative officer role. We find from member surveys that while 75% of male members identify the CAO role as their ultimate career goal, only half of female members do—and women are much more likely than men to set their sights on an ACAO or director role.
Numbers like these inspired the Michigan Municipal League to create the 16/50 Project, its name a reference to women comprising just 16 percent of the state's municipal managers compared to 50 percent of the overall population. As described by MML Deputy Executive Director Summer Minnick, the project focuses on three key areas:
Education and engagement of elected officials, where hiring authority rests, to raise awareness and combat selection bias.
Professional development opportunities specifically for women, including the Women's Municipal Leadership Program.
Proactive recruitment and outreach, encouraging more women to seek and advance in local government management careers.
Frances McMullan, recently appointed city manager of Ypsilanti, Michigan, shared her personal story about how participation in the 16/50 Project provided a necessary boost of confidence. Following over a decade serving as Ypsilanti's city clerk, she applied for and was hired as CAO within just a few months after completion of the 16/50 training program. Now she'll join other ambassadors of the program in providing visibility to women in management roles across Michigan.   
The League of Women in Government, an ICMA affiliate, is a vital resource for women in any state seeking networking, professional development, or other support navigating careers in local government. Ashley Jacobs, League president and newly appointed administrator of Beaufort County, South Carolina, also previewed upcoming events and the anticipated update to the 2014 ICMA Task Force on Women in the Profession.
While our panel acknowledged specific needs of and resources for women, this conversation isn't—and shouldn't—be exclusive. Whether you are a woman aspiring to advance in your career, someone in a position to hire her, or already a manager and poised to mentor tomorrow's leaders, this webinar offers insights into roles for all in achieving gender balance in the local government management profession.
Access the webinar archive, available free with the promo code SHELEADSGOV19. And for more news on women in the local government profession, check out @SheLeadsGov on Twitter!