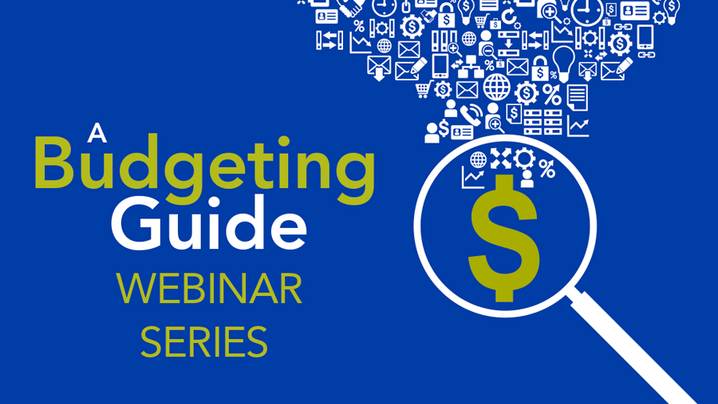 Learn the budgeting fundamentals that every local government professional should know. Back by popular demand, this three-part webinar series takes a forward-looking, strategic approach to budgeting while showing you how to improve the process and promote economic vitality in your community.
Based on ICMA's A Budgeting Guide for Local Government, Fourth Edition, this series will discuss:
Lessons for budgeting and the budgeting cycle
Budget preparation and legislative approval
Managing conflict through a budget policy
Executive implementation
Financial controls, communication, and compliance
Accounting and auditing
Capital budgeting
Performance measurement
Who is Right for the Program?
This program is designed for local government managers, assistant managers, elected officials, department heads, and anyone who would like to gain a better understanding of the fundamentals of the budgeting process.
Program Details
Session One: Budget Basics (coming late spring)
In the first session of the series, you will discuss what the budget is and what to do with it, the overall budgeting cycle, and the evolution of the budget. 
Session Two: Understanding Financial Management (coming late spring)
In the second session, you will discuss the overall financial picture: being aware of the future; projections, forecasts, and financial planning; complying with the rules; and budget and financial policies.
Session Three: Long-Term Budgeting and Planning (coming late spring)
In the third and final session, you will discuss effective capital budgeting, performance measurement, strategic planning, and long-term planning models.
Fee: 
$395 (member; this is a group rate for all staff)
$790 (nonmember; this is a group rate for all staff)  (Join ICMA) 
This purchase is for a single log-in. There is no limit to the number of staff from your office participating in this webinar from an auditorium or conference room. In the room where staff will participate, you'll need a speaker phone and a computer to view the Web component.
COMING LATE SPRING: REGISTRATION OPENS LATE MARCH
Required Reading
A Budgeting Guide for Local Government, Fourth Edition, is required reading and is available for $65.95 (members); $89.95 (nonmembers) via ICMA's online bookstore.
ICMA Practice Areas: [6] Strategic Leadership;[7] Strategic Planning; [8] Policy Facilitation and Implementation; [12] Financial Management and Budgeting