Empowering state and local governments to attract and grow businesses, protect citizens, and build smart cities and communities
For nearly 20 years, Accela has been an industry leader in designing and delivering government software to improve efficiency, increase citizen engagement and enable the development of thriving communities. Today, citizens are savvy to how services should be delivered, and expect a consistently convenient, openly transparent view into their local government. While government agencies struggle to do more with less, our mission has never been more critical.
Government software for today and the future
Accela provides a robust, cloud-based platform of government software solutions that accelerate growth, efficiency and transparency in communities of all sizes. From planning, to building, to service request management and more, Accela's SaaS offerings level the playing field for small and medium governments and enable smaller agencies to leverage larger city technologies. Our open and flexible technology helps agencies address specific needs today, while ensuring they are well prepared for the emerging challenges of the future.
Technology for smart cities
It takes a complex ecosystem of government leaders, citizens, local businesses and technology partners to create smart cities. Our platform of government software provides solutions for out-of-the-box implementation and are agile to accommodate future innovation and growth.
Visit us at www.accela.com.

THE NEW YORK STATE MUNICIPAL WORKERS' COMPENSATION ALLIANCE
The Comp Alliance is a group self-insured workers' compensation program, designed exclusively for municipal corporations and school districts in New York State . Sponsored by the Association of Towns of the State of New York and the New York State Conference of Mayors (NYCOM), the Comp Alliance has more than 280 participating members. Its main purpose remains today what it was in 1994 - to ensure that its members are able to meet their long-term workers' compensation liabilities while maintaining stable funding contributions.
When a municipality joins the Comp Alliance, it gets the tools its needs to keep its employees safe and successfully manage its workers' compensation costs. We encourage our members to assume leadership by promoting safety in the workplace, and our education and training programs help our members reduce the number of workplace injuries. And when a workplace accident does occur, our dedicated claims staff works with the member to ensure that the claim is handled professionally and expeditiously, toward a safe and healthy return to work for the injured employee.
Our Mission - to protect our members from long-term exposure to costly workers' compensation claims by providing a fiscally sound, comprehensive workers' compensation program that maintains the stable pricing necessary for municipal budgets.
WE ACCOMPLISH THIS BY:
Full funding of liabilities
Pro-active risk management services
Diligent claims management services
Understanding the needs of our members
Visit us on the web at www.compalliance.org. 
Municipalities and School Districts Finding Need to Modernize Systems, Processes and Technology to Cope, Collaborate and Conquer Uncertainty
We are an Award-Winning Business Analytics Platform That Provides:
Meaningful, actionable useable data Simplified financial presentations
A benchmarking tool for performance management Operational Key Performance Indicators
Educational Key Performance Indicators
A social network for collaborations such as shared service initiatives
We are an Early Warning Rating system.
Munetrix's algorithms take a handful of critical measures and runs dozens of calculations to generate a numerical value that provides a high le vel look at a community's fiscal health. While it may not tell the whole story, it causes the right questions to be asked.
We are a Simplified Transparency Tool.
Sick of PDF's and spreadsheets? Munetrix takes them off the table and presents financial information in easy-to-understand charts and graphs. Let's face it, a picture DOES tell a thousand words. And if you' re the one entering in all the numbers at a municipality or school district, our simple data import feature and report generators will save you tons of time!
We are so much more! We have essential solutions for debt management, forecast building, capital planning, and open checkbood compliance.

Visit us at www.MUNETRIX.com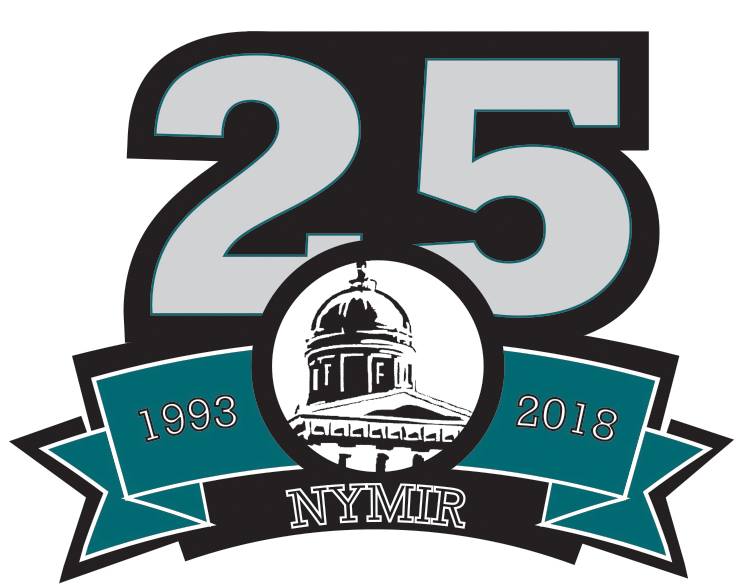 As stewards of the public trust, New York's local governments need the protection of adequate and appropriate insurance.  In the mid to late 1980s, New York's municipalities did not have this necessary liability protection and were facing an insurance crisis. Affordable and comprehensive insurance coverage was simply not available to many local governments.
New York's municipal associations - The Conference of Mayors, Association of Towns and Association of Counties realized that the only way to protect municipalities from the cycles and fiscal uncertainties of the traditional insurance marketplace was for local governments to create their own insurance company.  The associations worked together to advocate for the passage of legislation that enabled the creation of the New York Municipal Insurance Reciprocal (NYMIR).
In 1993, NYMIR was founded with 26 local government subscribing members. Over the years, its reputation as a premier full-service insurer spread across the state and today the name NYMIR is synonymous with the most comprehensive coverages and risk management programs available.  A majority of the more than 1600 general purpose municipalities in New York State are now members, making NYMIR the largest municipal property and casualty underwriter in the entire State.  NYMIR remains, more than ever, an insurance company for local governments.  It is run by local government officials, endorsed by the municipal associations, and responsive to the ever-changing needs of today's municipalities.
Insuring your municipality is our top priority.
Visit us on the web at www.NYMIR.org