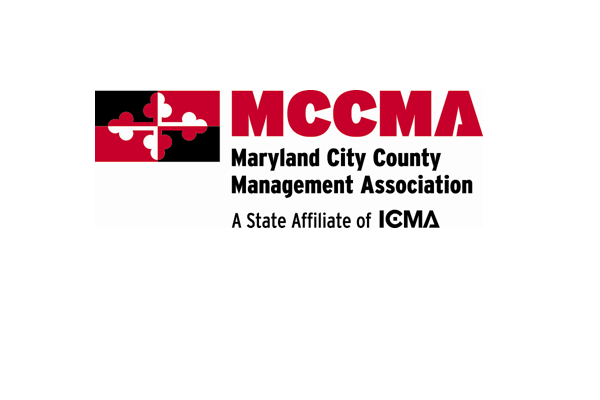 About the Association
The Maryland City/County Management Association (MCCMA) is an association of professional local government managers in the State of Maryland.  The association was founded on December 19, 1960, and celebrated its 50th anniversary in 2010.  
MCCMA is an affiliate of both the Maryland Municipal League (MML) and the International City/County Management Association (ICMA).
The Association holds an annual educational conference in the spring and a winter meeting/holiday party in December. Other meetings are held during the MML and ICMA Annual Conferences. These meetings provide an opportunity for professional development and fellowship.  
MCCMA Board of Directors 2020-2021
President, Dennis Enslinger, Deputy City Manager, City of Gaithersburg
Vice President, Laura Allen, In Transition
Treasurer, Maria Broadbent, Town Manager, Town of Berwyn Heights
Secretary, Scott Somers, City Manager, City of College Park
Past President, Daniel Mears, Assistant City Manager, City of Bowie
Download the most recent official minutes and reports from MCCMA