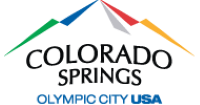 Multimodal Division Manager
City of Colorado Springs, CO
The City of Colorado Springs is seeking an innovative leader to collaborate with community partners to develop a robust transportation system to ensure seamless transportation connectivity throughout the community.
In this position, the Multimodal Division Manager will manage the City's Transit division. You will develop long-range strategic economic plans for integrating modality demand management needs with community development, land use, growth management, downtown revitalization, and economic development issues. The Multimodal Division Manager will represent the City's interests with transit-related community groups, manage key transportation programs, and provide professional and technical oversight on complex issues that are of division-wide importance or involve cross-over functions of the divisions. You will also establish and monitor key performance indicators to ensure the highest level of service is provided to customers in the most effective and efficient manner.
Successful candidates will have:
- Bachelor's degree from an accredited college or university with major coursework in transportation planning, public administration or a related field
- Five years of full-time professional experience in transportation or public administration including 3 years of managerial experience
One (1) year of the appropriate type and level of experience may be substituted for each required year of post-high school education.
Additional appropriate education may be substituted for the minimum experience requirements.
Ideal candidates will also have:
- Master's degree in city/urban/regional planning, civil engineering, public administration or a related field
- Certified Project Management Professional
- Ten (10) years of progressively responsible experience managing municipal traffic/transportation programs
- Licensed in one or more of the following categories:
- Professional Engineer (PE)
- Professional Transportation Planner (PTP) certification/licensure
- American Institute of Certified Planners (AICP)