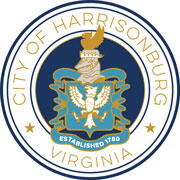 City Manager for Harrisonburg, VA
City of Harrisonburg, VA
City Manager for the City of Harrisonburg, VA
Harrisonburg is an independent city located in the beautiful central Shenandoah Valley region of Virginia. The City is located along the Interstate 81 corridor and only a two-hour drive to Washington, D.C., and Richmond, Virginia. With a population of 51,800, Harrisonburg is the largest city in the Shenandoah Valley and the second largest on the I-81 corridor in Virginia. Harrisonburg serves as the county seat for Rockingham County, which speaks to the close collaboration between the two independent governments that share in the provision of some services. To learn more about the City of Harrisonburg, visit www.harrisonburgva.gov or www.visitharrisonburgva.com
The City of Harrisonburg has a Council-Manager form of government. Residents elect five council members at-large for four-year staggered terms. Harrisonburg is a well-established High-Performance Organization that allows department directors to focus on and address management and leadership issues that continuously improve service delivery to the community.
The City Manager serves as the chief executive officer and administrative head of the City government and as such, is responsible to the City Council for the overall daily operations, service delivery, and administration of all City affairs. The City Manager reports to the City Council and directly supervises 17 executive-level positions, all members of the Executive Leadership Team (ELT), including a Deputy City Manager and an Assistant to the City Manager.
A bachelor's degree from an accredited college or university in Business Administration, Public Administration, or a closely related field, and a minimum of ten years professional experience, five of which shall be at the department director, assistant city manager, deputy city manager, or similar level of leadership responsibilities required. A master's degree is preferred. The City of Harrisonburg offers a generous, market-competitive salary in the hiring range of $190,000-$200,000; a $1,000 monthly vehicle allowance; City-issued mobile telephone; a Surface Pro, iPad, or other comparable technology; and an office desktop and/or laptop personal computer.
We invite qualified professionals to apply at: https://www.governmentjobs.com/careers/bakertilly/jobs/3669023/city-man…. Application review will begin on Friday, August 19, 2022. This announcement will remain posted, and we will continue to accept applications until the City extends an offer to one finalist. For more information, please contact Edward.Williams@bakertilly.com or call 214.842.6478.
The City of Harrisonburg is an Equal Opportunity Employer