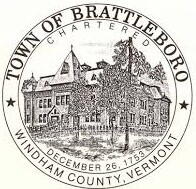 Town Manager
Town of Brattleboro, VT
The Town of Brattleboro (pop. 12,000) seeks an experienced local government professional for the Town Manager position in a progressive and increasingly diverse community. Brattleboro is the economic and cultural hub of southeastern Vermont, situated across the Connecticut River from New Hampshire, near the Massachusetts border.
Brattleboro has a full service municipal government with an annual General Fund budget of $19.6 million and enterprise funds for water and sewer and for downtown parking. The Town Manager is appointed by and works under the direction of a five-member Selectboard (in the Council-Manager form of government) that provides policy direction throughout the year. A 140-member Representative Town Meeting meets annually to approve the budget, authorize borrowing for large-scale capital projects, and make other major policy decisions. The Town is in solid financial condition. The Town Manager is responsible for all day-to-day operations with 12 direct reports and a total of over 140 full-time employees.
QUALIFICATIONS
The ideal applicant will bring extensive experience and a record of leadership and collaboration with Town staff, elected officials, and the community. They will be able to cite specific examples of successful programs and projects, and be comfortable discussing all aspects of day-to-day government administration, such as budgeting, human resources and facilities management. They will have demonstrated their ability to build and maintain effective working relationships with people of widely varying backgrounds and will have a track record of emphasizing racial and social equity in their work. They will be committed to innovation and continuous learning, both in their own actions and in the agencies they have led. Prior experience as a local government manager, assistant manager or department head is preferred, but not required.
The Town of Brattleboro is committed to diversity, equity, and inclusion. We strongly encourage people of color, people with disabilities, LGBTQIA+ applicants, and people from other underrepresented groups to apply, recognizing and respecting that diverse perspectives and experiences are valuable to our team and essential to our public service.
Competitive salary DOQ, generous benefits, and unbeatable quality of life.