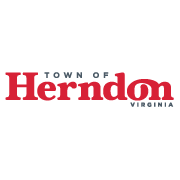 Assistant Town Clerk
Town of Herndon, VA
As a centrally located local government, the Town of Herndon boasts a unique balance of strong sense of community and being a next generation small town that welcomes innovators, risk takers, history seekers and family-keepers. Each employee is pivotal in providing exceptional services to our citizens, such as public safety, community development, recreational activities and much more ensuring Herndon continues to provide the charm of a small town while fostering and developing the ideas of tomorrow.
The Town of Herndon has an immediate need for an Assistant Town Clerk in the Community Development department. This department is provides planning and zoning services for the Town. As an Assistant Town Clerk, you will conduct general office and clerking duties for the town clerk, boards and commissions and town manager's office.
In this position, you will support the Town of Herndon by:
• Arranging setup and attending council meetings on a rotating basis, periodically working overtime.
• Editing and uploading photos from town council meetings, oaths of office presentations and events, providing copies of photos to organizations and participating individuals.
• Preparing mass mailings, correspondence, personalized letters, and invitation lists.
• Monitoring news relevant to the town community, advising Mayor and drafts correspondents as appropriate.
• Finalize and distributing legal advertisements, working with local newspaper to ensure proper placement of advertisements, adhering to federal, state, and local regulations.
• Tracking information, performing research, and working on special projects as assigned.
• Assisting with composing town clerk and town council correspondence and documents.
• Assisting the Deputy Town Clerk in maintaining contracts and agreements lists on file in the town clerk's office.
• Responding to citizen request.
• Serving as acting Clerk to Boards and Commissions as needed.
• Serves Town Clerk in the absence of the Town Clerk and Deputy Town Clerk.
To be successful in this role, you will need:
• High school diploma or GED is required.
• Vocational, technical or college level classes in political science or related field is strongly preferred.
• 3 years of experience in administrative and customer service work, or combination of education, training, and experience.
• Ability to work in a fast-paced environment, while meeting various deadlines.
• Proven ability to uphold strict confidentiality.
• Ability to be detailed oriented while maintaining organization and accuracy.
• Strong writing and editing skills required.
Work Location:
777 Lynn Street, Herndon, VA 20170 (Herndon Municipal Center)
Due to the nature of a government providing services to the public, the majority of the essential duties of this position are required to be fulfilled at the designated worksite in the town.
Americans With Disabilities Act (ADA) Compliance
The Town of Herndon, VA is an Equal Opportunity Employer. In compliance with the ADA, the town will provide reasonable accommodations for qualified individuals with disabilities and encourages both prospective and current employees to discuss potential accommodations with this employer.
Duties involve the ability to exert light, physical effort in sedentary to light work, but which may involve some lifting, carrying, pushing and/or pulling of objects and materials of light weight (up to 20 pounds). May involve extended periods of time at a keyboard or work station; requires the ability to perform semi-skilled, coordinated movements such as those required to operate computer and office equipment; some duties require visual perception and discrimination; some duties require oral communication ability.
Duties are regularly performed without exposure to adverse, environmental conditions such as dirt, dust, pollen, odors, wetness, humidity, rain, fumes, temperature and noise extremes, machinery, vibrations, electric currents, traffic hazards, toxic agents, violence, disease and pathogenic substances.