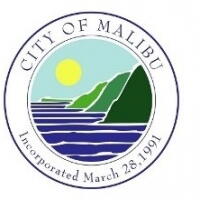 DEPUTY CITY CLERK
City of Malibu, CA
Application Deadline: OPEN UNTIL FILLED
Under general supervision, provides administrative and program support to the City Clerk in the preparation of agendas, minutes and City Council actions, in the maintenance of official documents and records; assists with various City election processes; provides varied, technical, complex and specialized office administrative and secretarial support to the City Clerk; coordinates assigned activities with those of other City departments; acts for the City Clerk on a relief basis; and performs related work as required.
Ideal Candidate
• Has knowledge and experience of record keeping and records management, particularly as it relates to municipalities, City government and its structures.
• Has knowledge and experience of political processes and election procedures, including planning and coordinating municipal elections.
• Will possess, or obtain within a timeframe specified by the City, a Notary Public license.
• Has experience and confidence in responding to public inquiries and processing subpoenas and public records requests.
• Must be able to establish and maintain effective working relationships with City staff, elected officials, and the public.
• Communicates effectively both verbally and in writing.
• Is proficient in using Microsoft programs including experience using Adobe Acrobat, and is competent in, and comfortable using, applications software.
Minimum Qualifications Required
Equivalent to graduation from twelfth (12th) grade and three (3) years of experience in municipal government, preferably with City Clerk's Office or related organization that staffs a government body and holds elections. Associate or Bachelor's degree is preferred. Must possess and maintain a valid California class C driver license and have a satisfactory driving record. Possession of certification as a Certified Municipal Clerk is desirable.
Applicants must submit a completed online City Employment Application and Resume by the filing deadline. Applications will not be accepted after the filing deadline. Resumes will not be accepted in lieu of a City Employment Application. Applications will be accepted on a continuous basis until the position is filled. Visit MalibuCity.org/jobs for more information and to apply online. If you have questions or need special accommodations with the recruitment process, please contact Alicia Freeman at (310) 456-2489 ext. 219. The City of Malibu is an equal opportunity employer.