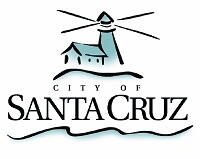 Principal Management Analyst
City of Santa Cruz, CA
Principal Management Analyst
City of Santa Cruz
$7,771.00- $10,517.00 Monthly
$93,252.00 - $146,400 Annually
The City of Santa Cruz is currently seeking a Principal Management Analyst in the City Manager's Office. The Principal Management Analyst provides executive-level assistance to the Director of a large department and other divisions in the department; manages the budget and personnel functions; researches and develops administrative policies, advises division managers on administrative and operational issues, plans and coordinates major research, administrative projects or programs; and performs other related tasks as assigned. Minimum requirements are a Bachelor's degree in business, public administration, emergency management, or a related field depending on area of assignment; five years professional experience in public or business administration, public affairs, or a related field; and some supervisory experience.
The City of Santa Cruz offers excellent benefits including CalPERS retirement, medical, dental, vision, basic life insurance, long-term disability, an Employee Assistance Program, vacation time, sick time, and up to 11 paid holidays per year.
Deadline to apply is Thursday, December 9, 2021 by 5:00 p.m.
For a complete list of job requirements and to apply go to www.cityofsantacruz.com and click on Jobs.
City of Santa Cruz Human Resources Department
809 Center St., Room 6, Santa Cruz, CA 95060
(831) 420-5040
HR@cityofsantacruz.com
EOE/ADA