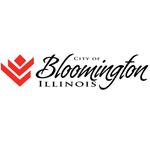 Community Enhancement Division Manager
City of Bloomington, IL
Plans, supervises and directs functions of the Community Enhancement Division. Oversees and provides direction in the management and enforcement of all community enhancement programs including code enforcement and grant administration. Provides overall leadership and manages the City's efforts to improve the quality of life in the business community and neighborhoods, through fair administration of the city's zoning and property maintenance codes and implementation of all grant-funded programs.
Education/Experience:
Required: Bachelor's degree with major coursework in in business, planning, construction or related field. Minimum of 5 years related experience, which includes at least 3 years at a supervisory level. Any equivalent combination of training and experience to provide the knowledge, skills and abilities will also be accepted.
Preferred: Master's degree. In-depth knowledge of Federal CDBG or HUD regulations, HUD course completion, CDBG Home, HUD Environmental Regulations and IDIS/Community 20/20 background.
Certificates/Licenses:
Required: Valid Driver's License
Physical Requirements/Working Conditions: Reasonable accommodations may be made to enable individuals with disabilities to perform the essential functions of this position.
Work is performed primarily in an office environment but may also include on-site visits to properties which may include maneuvering through construction/demolition sites, unheated or uncooled structures, traversing uneven ground and being outdoors in hot, cold or inclement weather. Work may involve in-town travel and occasional out-of- town travel to attend meetings or training.
For a full job description, please visit our online job posting.