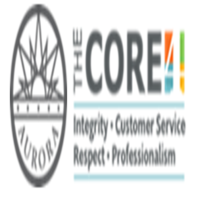 Public Safety Attorney
City of Aurora, CO
City of Aurora, Colorado
Public Safety Attorney
Annual salary range: $131,950 – $197,872
Hiring salary range: $131,950 – $164,911
Application deadline: Monday, June 14, 2021.
Known as the Gateway to the Rockies, this All-America City lies on the eastern edge of the Denver-Aurora metropolitan area. The city boasts spectacular views of the Front Range spanning from Pikes Peak to Longs Peak. More than 386,000 residents and 10,000 businesses choose to call Aurora home, making it the third largest city in Colorado and the 54th largest in the United States. This is a unique opportunity for an experienced, public service oriented legal professional to support the public safety team with the City of Aurora. The City Attorney's Office - Civil Division is looking for a Public Safety Attorney to provide legal advice and services to the various agencies, commissions, boards, officers, and employees of assigned Client Group(s) to ensure that the activities of the City are conducted in accordance with the requirements of Federal, State, and local laws, as well as agreements and orders. This is a management position that will have an emphasis in providing legal support to city management and public safety clients in the City of Aurora; this includes Police, Fire, Public Safety Communications, Code Compliance and Animal Services to name a few.
The ideal candidate must be able to thoroughly research and analyze problems, evaluate risks, and develop sound conclusions and recommendations, as well as having the ability to intelligently explain legal concepts to different levels of audiences in a clear and direct manner. It is essential that candidates have effective communication and interpersonal skills to build productive working relationships with City Council, City Leadership, Department Heads, and community stakeholders, and have the ability to effectively provide advice in a respectful manner regarding the laws and policies surrounding legal matters and the differences in those aspects. Dedication to public service, ensuring the public's trust, a strong work ethic, exceptional analytical skills, creativity, flexibility, and sound judgment are essential. A legal background in police and fire services, and other areas of municipal government is highly desirable. Candidates must have thorough knowledge of Colorado and federal law pertaining to public safety services as provided by city government, rules of evidence and procedure, the Aurora Municipal Code, and local court rules.
Candidates must have a Juris Doctorate from an accredited law school, 5 years of progressively responsible experience in the active practice of law required with up-to-date legal knowledge, and 2 years of supervisory experience. Candidates must be licensed to practice law by the Colorado Supreme Court and be in good standing or be eligible to and obtain such license within one year of employment through admission by motion AND be eligible to practice law in Colorado pending such admission at time of employment. A minimum of 2 years of experience in providing legal advice to police and fire departments as well as municipal code enforcement is highly preferred. An equivalent combination of education, training and experience that demonstrates required knowledge, skills and abilities may be considered. For consideration, please submit your materials to: https://www.cpshr.us/recruitment/1785
For more information, contact:
Kylie Wilson
CPS HR Consulting
kwilson@cpshr.us
Recruitment Brochure: https://www.cpshr.us/recruitment-solutions/executive-search
City of Aurora website: https://www.auroragov.org
The City of Aurora is an equal opportunity employer.