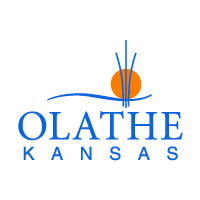 Budget Manager
City of Olathe, KS
The City of Olathe Economy Focus Area is recruiting for an experienced Budget Manager with proven professional level municipal budgeting experience. This position requires a person with budgetary expertise, effective communication skills, and strong supervisory aptitude who is dedicated to providing exceptional customer service. Under the direction of the Chief Financial Services Officer, the successful incumbent will plan, organize and manage the City's biennial budget and performance reporting activities.
At the City of Olathe, Kansas we are "Setting the Standard for Excellence in Public Service", our organizational culture is centered around the values of Customer Service, Teamwork, Learning, Communication, and Leadership through Service. The Economy Focus Area strategically manages the City of Olathe's human, financial and capital resources while providing services to the City departments, the public and the City Council. The City of Olathe offers our staff a cooperative and empowered work atmosphere and paid professional development training. The City of Olathe believes that each employee makes a significant contribution to our success. Join us to help "Set the Standard for Excellence.
Key Responsibilities
What we offer:
Opportunity to work with and learn from highly experienced staff committed to providing sound, ethical, and transparent government budget development, implementation and oversight.
Work within a high achieving team to play an integral part in setting a course for future generations to live and work in one of the best future-ready cities in the nation.
Partnering with departments to solidify a culture focused on utilizing results-oriented performance assessment as a platform for organization-wide decision making and improvement.
What you offer:
Proficient financial expertise in government budget, financial and performance reporting.
Adept professional support to other departments as the City encourages team problem-solving approaches to issues.
Strong management skills for oversight of daily operations.
Flexible, detail-oriented person who can work efficiently and effectively with internal staff, City departments, outside agencies/organizations, and assist other personnel in assigned duties.
A common sense and strategic approach to decision-making that balances the needs of the organization.
The Budget Manager position provides professional level analytic and technical analysis for multi-fund complex departments; advises departments on potential courses of action with regard to financial and/or operational matters; prepares, reconciles, and reviews department budget and performance information for presentation to the City Council; coordinates, facilitates, and manages special assignments and processes such as the City's annual performance report, the ICMA Center for Performance Management Benchmarking Program, capital improvement program or special projects; presents, explains, and justifies the biennial budget recommendation and information to the City Manager's Office and the City Council; contributes to City initiatives; coordinates, facilitates and/or participates in Citywide work teams.
Experience & Education
A Master's degree in public administration, accounting, finance or a related field from an accredited college or university.
Five (5) years of experience in municipal budgeting.
Three (3) years of experience analyzing complex issues from various perspective and making complex decisions
A valid driver's license with an acceptable driving record is also required.
Supplemental Information
Must successfully pass a background investigation, pre-employment physical, and drug screen.