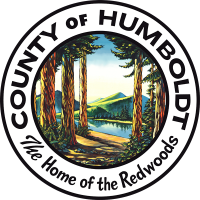 Chief Financial Officer / Assistant County Administrative Officer
County of Humboldt, CA
The Assistant County Administrative Officer / Chief Financial Officer (M/C) directs and assumes overall responsibility for the County's fiscal and administrative operations and activities, and develops, revises, and implements County-wide fiscal policies and procedures to meet County financial goals and objectives. The Assistant County Administrative Officer / Chief Financial Officer (M/C) may attend meetings of the Board of Supervisors to present information and to receive policy guidance; direct the preparation, analysis and administration of the County budget; represent the County before a variety of groups in public meetings; and prepare a variety of reports and correspondence.
Desirable qualifications include a Master's degree in accounting, finance, business administration, or a related field as well as pos-session of an active Certified Public Accountant (CPA) license issued by the State of California's Board of Accountancy or other certifications within the fields of accounting, finance, and auditing.
The ideal candidate will have the experience necessary to work with an actively involved and diverse County; will have demonstrated poise under pressure; and will possess the skills and abilities necessary to effectively communicate, coordinate and work with the Board of Supervisors, other County departments, outside agencies, and various public and private organizations and citizen groups to solve complex matters. Key competency areas for the ideal candidate include:
• Provide necessary budgetary and fiscal leadership to the County
• Coordinate, manage, oversee, and implement fiscal policies and issues with County Leadership
• Coordinate and collaborate with the Auditor-Controller's Office
• Recommend financial, fiscal, and administrative actions to departments, the County Administrator and the Board of Supervisors to improve County operations
• Represent the CAO as directed and act on his/her behalf as requested/required
In addition, the ideal candidate will possess the professional qualities and characteristics to embrace change and work collaboratively with peers and staff to explore innovative solutions to new and existing challenges.