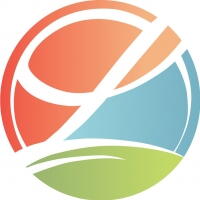 Planning Manager
City of Largo, FL
ISO a new addition to our leadership team to oversee the Planning Division including strategic and long range planning and development review including, but not limited to: master plans; open space projects; feasibility studies; redevelopment and enhancement projects and citizen participation activities. An approachable leader who will engage in effective, meaningful communication with business and community leaders, key stakeholders, and regional partners and routinely demonstrate an ability to build consensus and guide others to informed decisions.
Our ideal candidate will have current AICP certification, related master's degree and broad background in Planning (Development Review and Strategic Planning) with a strong commitment to sustainability and leading in a High Performance Organization (HPO) environment.
If you understand and are committed to public service, providing a quality of life services and, above all, value a sense of community - read more about our the position responsibilities and qualifications on our City jobs page.
Largo in the News
To learn more about Largo and our award winning team member and community-focused initiatives, read on!
Largo awarded Gold!
The Family Friendly Business Award® was created with the future of Pinellas in mind. It is a trademark registered award, whereby businesses may earn a bronze, silver, gold, or platinum award designation for workplace practices that support families. Pinellas' leaders understand the importance of a well-educated, balanced, and healthy workforce to support a strong local economy and to keep Pinellas County competitive and vibrant. Through the inclusive lens of Family Friendly Workplace policies, employers not only support the workforce of today, but lay the groundwork for the workforce of tomorrow.
Largo has just recently been awarded the Pinellas Family Friendly Business Award - Gold in recognition of our family friendly environment and policies!
City featured in Florida Trend Magazine
As part of special edition of Florida Trend Magazine the City of Largo was recently featured in the September 2020 Community Portrait issue. Largo's skilled workforce, fortune 500 companies and award-winning access to beaches and leisure were highlighted along with the neighboring city businesses. The feature article recognized companies that call Largo home such as Tech Data and Advanced Impact Technologies. Recent and future City's efforts in relocating the downtown area are also part of the issue to promote Largo as the Community of Choice for business, healthcare and living and leisure
To download a copy, visit: Florida Trend Magazine 2020 Community Portrait
More Ways to Show Support!
The community is invited to share their photos and videos at their favorite Largo restaurants and businesses on social media. Use the hashtag #LoveLargoFL, #LargoBusiness and #LoveLargoBiz and be sure to tag the City of Largo on Facebook, Twitter and Instagram.