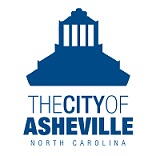 Director of Equity and Inclusion
City of Asheville, NC
Position Announcement
DIRECTOR OF EQUITY AND INCLUSION
Asheville, NC
The City of Asheville, North Carolina is conducting a search to fill the position of Director of Equity and Inclusion. This strategic and resourceful director will further advance the dynamic work that the Office of Equity and Inclusion is engaged in, and that advances the charge of transforming the way that the Asheville city government delivers services towards achieving equitable opportunities for all Asheville residents. The Director will be an integral part of a management team committed to providing excellent services to the entire Asheville community.
The Office of Equity and Inclusion works to foster a fair and inclusive culture across city government by providing training and consultation, and by promoting equitable policies, practices and procedures. The Director will oversee a staff of three and a budget of $456,499. In addition, the Director will provide guidance to the equity core teams.
For more detailed information regarding this opportunity, see the position profile.
The following qualifications are guidelines, as the City has broad discretion in filling positions in this classification:
At least five years of demonstrated success in the administration of community, government, educational or social justice programs, at least three of which were in a managerial, supervisory or program administration capacity. An understanding of equity issues unique to Asheville and Western North Carolina is desirable. Experience working in a public agency or nonprofit is preferred. A Bachelor's degree in sociology, education, public administration, ethnic studies, communication or related field from an accredited college or university. An advanced degree is preferred. Professional work experience may be substituted.
The City of Asheville is offering a competitive salary commensurate with experience, and a comprehensive and attractive benefits package that includes participation in the North Carolina Local Government Employees Retirement System.
The Hawkins Company is assisting the City in the selection process.
To be considered, please submit your resume and cover letter outlining the background and experience that makes you the ideal candidate electronically to: e&idirector.asheville@thehawkinscompany.com by May 7, 2021. Resumes received by May 7, 2021 will receive first consideration. In your application materials please be sure to demonstrate (1) background and experience in racial and equity training and tools; and (2) number of largest staff supervised. The position is open until filled.
For addition information or questions, please contact Dr. Gwen Catchings at 228-456-6610, gwen@thehawkinscompany.com or Ms. Brett Byers 323-403-8279, brett@thehawkinscompany.com.