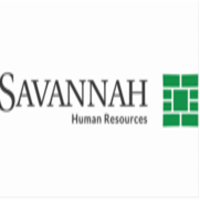 City Manager
City of Savannah, GA
The City of Savannah is seeking a passionate, equity, and social justice-oriented leader for their next City Manager. With the ability to lead talented and competent staff while working effectively within the Council-Manager form of government, this highly-skilled and motivated servant-leader will have outstanding interpersonal engagement, excellent fiscal management, and creative equity-focused economic development skills. The City Manager must have the ability to relate well in the community, build relationships, and have the ability to partner with an engaged Council.
Organization Overview: Under the City Charter the City Manager is the chief executive officer of the City and is responsible for implementing the policies of the City Council, directs business and administrative procedures, and appoints departmental officers. The City Council is composed of the Mayor and eight alderman who all serve concurrent four-year terms. This full-service municipality employs 2400 full-time workers across 26 departments and has a FY 2021 budget of $414.5M and AA+ bond ratings.
Qualifications: The successful candidate will have a minimum of a master's degree in public or business administration, or a comparable field with 10 years increasingly responsible professional experience in municipal management with at least five years at the level of assistant manager or manager in a comparably sized City. Must have a proven track record in leading with an equity and social justice philosophy, transparent public communication, effective intergovernmental relations, personal community engagement, leading cohesive and collaborative change, visionary leadership, and being adept at leading and implementing strategic planning to meet community goals. Work experience in a high-growth and diverse community is highly desirable. ICMA credentials or the ability to those credentials within a designated timeframe is preferred.
Salary and Benefits: Starting salary and total compensation will be competitive and based on qualifications. In addition, the City offers a comprehensive benefits package.
Interested applicants are strongly encouraged to apply by April 18th. Application review by Council begins April 22, 2021. Finalists will participate in virtual interviews and skill assessments on May 20-21, 2021. This requires about 3-4 hours of time, not including preparation. Interviews with the Leadership team will follow at a subsequent time. Applicants are encouraged to hold these dates should they be invited to participate.
All inquiries should be emailed to hiring@developmentalassociates.com. Savannah is an Equal Opportunity Employer. Developmental Associates, LLC is managing the recruitment and selection process for this position.