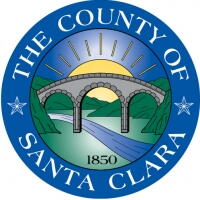 Administrative Services Manager – III (Custody Health Services)
County of Santa Clara, CA
The County of Santa Clara's Health System is looking for an experienced operations leader for its Custody Health Services Department to support its mission in promoting racial equity in healthcare delivery among its incarcerated population. The ASM III will operationally function as Chief Operating Officer for Custody Health Services and will be responsible for the Department's financial, budgetary, human resources, information systems, and general administrative functions. This position will assure that all the Consent Decrees' requirements along with existing high-ticket projects and recurring operational priorities are met timely.
Required Background and Experience:
A qualified candidate would typically possess education and experience equivalent to a Bachelor's degree in Public or Business Administration or related field and four (4) years' experience directing administrative or support services organization, such as accounting, budgeting, finance, human resources, general services, technology or other centralized administrative function consisting of a wide variety of activities of moderate scope and complexity, including two (2) years of supervisory experience.
In addition to the generous leadership benefits package, the individual selected for this role will enjoy a rewarding career supporting Custody Health's overall mission in strengthening healthcare's role in undoing systems of oppression, particularly with at-risk, culturally diverse populations.