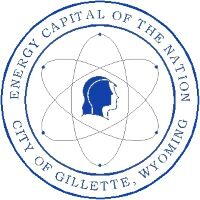 City Administrator
City of Gillette, WY
The City of Gillette, Wyoming, is a progressive community. The City is a stable organization with a number of long-term, dedicated employees and is in excellent financial health. The City is looking for a strong executive leader with a vision who will help the City refine its image and bring a common focus to the community as it looks to the future. If you are creative, like challenges, and are interested in working in a supportive environment and making a difference in a great community, this is the right position for you!
The City of Gillette, population of approximately 32,000, is the third-largest City in the State and located in the northeast corner of Wyoming. The City is situated on the rolling plains of the Powder River Basin between the Black Hills Mountains of South Dakota and the Big Horn Mountains of Wyoming.
Gillette is a vibrant community in an exciting period of transition. Mineral extraction industries have long been the driving force behind Gillette's progressive effort to create a family-friendly environment to not only raise a family but also be a place to pursue higher education and grow a career. As the world transitions away from coal as a primary power generation source, Gillette and Campbell County have begun an ambitious effort to diversify our economy while still utilizing the abundant natural resources in the Powder River Basin. Partnerships with the XPRIZE Foundation, U.S. Department of Energy, National Energy Technology Laboratory, University of Wyoming, and major industry are making it possible for Gillette to go beyond being the Energy Capital of the Nation to be a world-class research center for advanced carbon products, carbon capture, utilization, and sequestration (CCUS) technology, and Rare Earth Element extraction and processing from coal (pre-and post-combustion).
Within driving distance of Mount Rushmore, Devil's Tower National Monument, Big Horn Mountains, and numerous hiking, hunting, and fishing opportunities. Gillette is a family-oriented community with excellent schools. Rich in Western history and tradition, the City boasts numerous parks and offers recreational activities such as swimming, golfing, tennis, fishing, and auto racing. The City is also the home of the Cam-Plex Multi-Events Center, which provides events such as theatre, concerts, trade shows, rodeo, stock shows, roping, and craft fairs. Gillette is also a major regional center for medical and health services, and education, offering a two-year college, as well as a technical training college.
Gillette has many amenities to enhance our resident's quality of life: Award-winning restaurants, Campbell County Recreation Center with Devils Tower Climbing Replica, Energy Capital Sports Complex with 4 softball/baseball fields, 3 multi-purpose fields, ADA/Universal Park, Splash Pad, Outdoor pool for summer fun and Dalbey Memorial Park/Fishing Lake, to name a few.
Thanks to the City's investment in infrastructure and quality of life, we are able to attract and host major events like the Pyrotechnics Guild International Convention, National High School Finals Rodeo, major RV and motorcycle associations, and in 2024 will host the International Pathfinders Camporee which will bring more than 55,000 people from around the world to Gillette, making our City the largest municipality in Wyoming for one week.
Known as the "Energy Capital of the Nation," Gillette's energy economy provides an excellent quality of life with many career and employment opportunities. Rich in natural resources, the mineral industry and supporting manufacturing companies dominate the economy.
The City of Gillette is governed by a Council/Administrator form of government. The City Council is composed of six members each elected from the three wards of the City on a nonpartisan basis. All serve overlapping four-year terms. The Mayor is elected at-large to serve a four-year term as the presiding officer at City Council meetings and as the official head of the City for legislative and ceremonial purposes.
The City provides comprehensive municipal services from 8 departments, including: Administration, City Attorney, Development Services, Finance, Human Resources, Police, Public Works and Utilities. The City operates on a FY 2021 budget of $146,422,366 with 272 FTE city-wide.
The City Administrator serves as the Chief Executive Officer regarding all City of Gillette operations and functions. This position performs a variety of management and supervisory functions related to the overall operation of City administration and individual departmental operations.
The City Administrator:
Serves as an advisor to City Council and the Mayor regarding overall focus and direction for the City of Gillette.
Provides direct staff support to the Mayor and City Council.
Develops fiscal and organizational plans and recommends the adoption of annual budget and capital improvements.
Works with outside organizations and individuals regarding interests, issues, and/or concerns.
Serves as an advisor to City Council and the Mayor regarding overall focus and direction for the City of Gillette.
Develops policy initiatives for Council consideration.
Resolves complex and politically sensitive problems encountered in performance of work assignments.
The City is looking for a talented senior management professional from a public sector organization of comparable complexity and size, with knowledge and experience in leading an organization. Candidates should have experience working in a community undergoing rapid growth. The desired candidate will be able to handle a high-volume workload, be proactive, have a strong financial background, and the ability to balance the needs of employees and the community. The new Administrator will have strong leadership skills, be politically astute, and demonstrate good critical thinking abilities.
The desired candidate should be able to keep the "big picture" foremost in mind. He/She should have excellent organizational skills and work well in a multi-task environment with a need to prioritize and make decisions in a timely manner. The new Administrator will work to build trust and strengthen relationships with the community, and other stakeholders. He/She will be accessible and responsive to the public, elected officials, and City staff, and they should also have a proven track-record of providing excellent customer service.
The City is looking for a people-oriented team manager, as the Administrator will work with a variety of groups with varying personalities of common interests. The desired candidate will bring progressive management practices and provide a supportive work environment where staff can work with independence but remain accountable for their areas of responsibility. The selected candidate will be receptive to new ideas and encourage creative solutions to complex problems. He/She will bring energy and enthusiasm to their leadership of the City and have an appropriate sense of humor.
The new Administrator should be ethical, honest, and hardworking while establishing an atmosphere of mutual respect and cooperation within the overall City organization. The selected candidate will be someone who keeps all parties well informed and must be an effective communicator, both orally and in writing, as they will provide frequent presentations before community groups, boards, and the City Council. They must be a good listener who consistently works well with personnel throughout all levels of the organization.
Knowledge and level of competency commonly associated with the completion of a master's degree in a course of study related to the occupational field.
Experience enough to thoroughly understand the diverse objectives and functions of the subunits in the division/department in order to direct and coordinate work within the division/department usually interpreted to require three to five years of related experience.
Possession of or ability to readily obtain a valid driver's license issued by the State of Wyoming for the type of vehicle or equipment operated.
Ability to be bonded.
The City of Gillette is an Equal Opportunity Employer and conducts Pre-Employment Drug Screening.