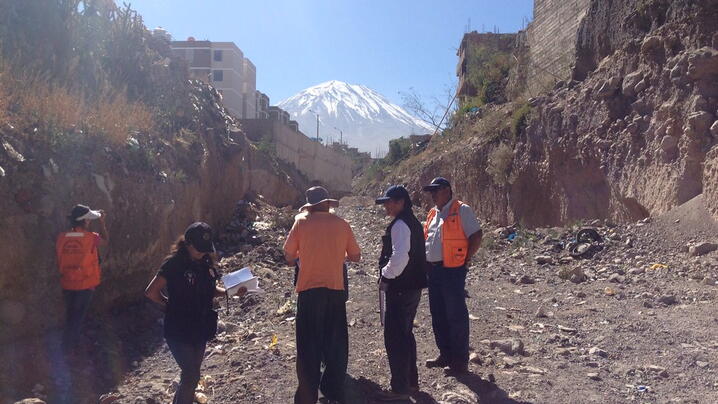 Applications are accepted on a rolling basis. Apply today!
Since 1979, the International Management Exchange Program (IMEP) has provided opportunities for ICMA members to expand their horizons by collaborating with their colleagues from around the world. The program consists of exchange visits between in-service U.S. members and their counterparts from one of ICMA's international affiliate organizations.
Participants in an exchange generally spend two weeks in the locality of the host manager and attend the host association's annual or other special meeting in countries where language is not a barrier.
Participants learn about management and service delivery practices in their exchange partner's country through experiencing the day-to-day professional and after-work activities of the host.
Logistics
Participants stay at their hosts' residences in order to experience local culture and to minimize expenses. Host managers are responsible for the lodging of their exchange counterparts during the hometown portion of the exchange. Partners are welcome and children may go on the exchanges if agreed to by the hosts.
Host associations provide complimentary meeting registration, hotel accommodations, and meals for participants and partners during the annual meeting portion of the exchange.
Scholarships
Limited assistance is available to help some U.S. exchange participants cover a portion of their individual expenses (primarily airfare) through the John Garvey Scholarship Fund (for young professionals) and the Bill Hansell Scholarship Fund (for mid-career professionals). Scholarship applicants should be aware that it might not be possible to complete each match that is contingent on such assistance.
Selection
Selections take place on a rolling basis as overseas openings become available. See the Frequently Asked Questions for additional details.
Exchange Reports
At the completion of each two-way exchange, participants are asked to submit a report to ICMA within 60 days. The report should explain how the exchange contributed to the participant's professional development and what impact the management policies and innovations learned abroad will have on the participant's local government and community. Participants are encouraged to consider sharing their experiences with their colleagues at the ICMA conference or their state association conferences.
What Have Past Participants Said?
"My exchange experience provided a special opportunity to wander inside another organization to inspect, analyze, assess, compare, and above all learn and grow as a professional public manager. Perhaps the single most important and edifying aspect was the ability to allow my fundamental thought process to be stretched and challenged in new ways." Jeffrey Earlywine, County Administrator, Boone County, Kentucky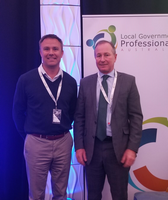 "An exchange gives you the opportunity to see how overseas local government organizations—despite differing size, laws, and traditions—do many of the same things you do or plan to do. You have the time to be involved outside your usual framework and to investigate things you never have time for back home . . . Just decide on what you wish to achieve from an exchange and put that application in." Ewen Hutchinson, New Zealand
"One of the most enlightening and enriching experiences I have ever had . . . . It was fascinating . . . a great program." Chuck Coward, ICMA Life Member
Eric King, City Manager of Bend, Oregon, participated in the exchange with Tim Frederico, Director of Corporate Development for the Frankston City Council in Victoria, Australia. Their exchange was covered by The Bulletin of Central Oregon.
How to Apply
Applicants must be ICMA members and complete an application.
For additional information, please contact global@icma.org.