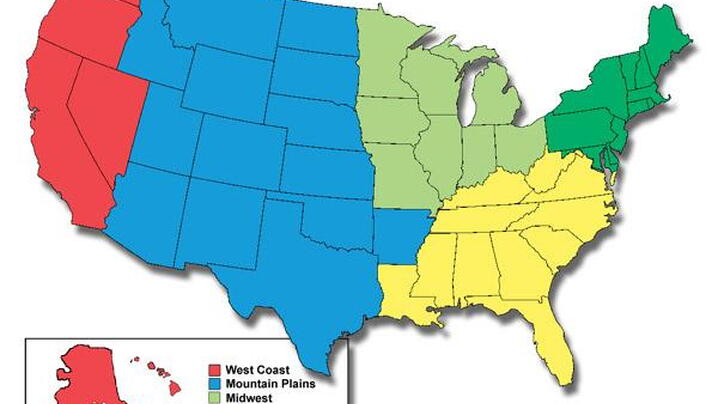 Midwest
Illinois, Indiana, Iowa, Michigan, Minnesota, Missouri, Ohio, Wisconsin
-Midwest Regional Director, Cheryl Hilvert (chilvert@icma.org)
Mountain Plains
Arizona, Arkansas, Colorado, Idaho, Kansas, Montana, Nebraska, New Mexico, North Dakota, Oklahoma, South Dakota, Texas, Utah, Wyoming
-Mountain Plains Regional Director, Karen Daly (kdaly@icma.org)
Northeast
Connecticut, Delaware, District of Columbia, Maine, Maryland, Massachusetts, New Hampshire, New Jersey, New York, Pennsylvania, Rhode Island, Vermont
-Northeast Regional Director, Patricia Vinchesi (pvinchesi@icma.org)
Southeast
Alabama, Florida, Georgia, Kentucky, Louisiana, Mississippi, North Carolina, South Carolina, Tennessee, Virginia, West Virginia
-Southeast Regional Director, Randy Reid (rreid@icma.org)
West Coast
Alaska, California, Hawaii, Nevada, Oregon, Washington
-West Coast Regional Director, Pat Martel (pmartel@icma.org)
The ICMA Relationship Management Team
To identify your key staff and ICMA Executive Board contacts, use the State Leadership / Liaison Directory.
Fifteen ICMA Executive Board Regional Vice Presidents, members of the ICMA Executive Board, serve as board liaisons to states in their respective regions and to our national affiliates. Three vice presidents are elected from each of ICMA's five geographic regions within the United States and serve three-year terms.  During each ICMA annual conference, they divide the states in their regions so that each state association has a single vice president as its primary liaison.  Vice presidents are available as key contacts within the states they serve to help bring forward policy issues from the membership and state organizations. When their other duties allow, vice presidents also travel to state meetings in their states to represent ICMA in person and to provide updates on ICMA activities and priorities.
In ICMA's five U.S. regions, ICMA has Regional Directors in place who have long tenures as managers in the region and who also served in their state association leadership.
The State Leadership / Liaison Directory is a quick reference tool providing a summary of ICMA Liaisons and ICMA board regional vice presidents who serve as board liaisons to states.
Ongoing Communication
As an added vehicle for information sharing, ICMA publishes Membership Monday, a weekly e-newsletter for state and affiliate association officers, staff, and others interested in cooperation among local government management associations.