Overview
A 12-part webinar series for local government professionals in the job market.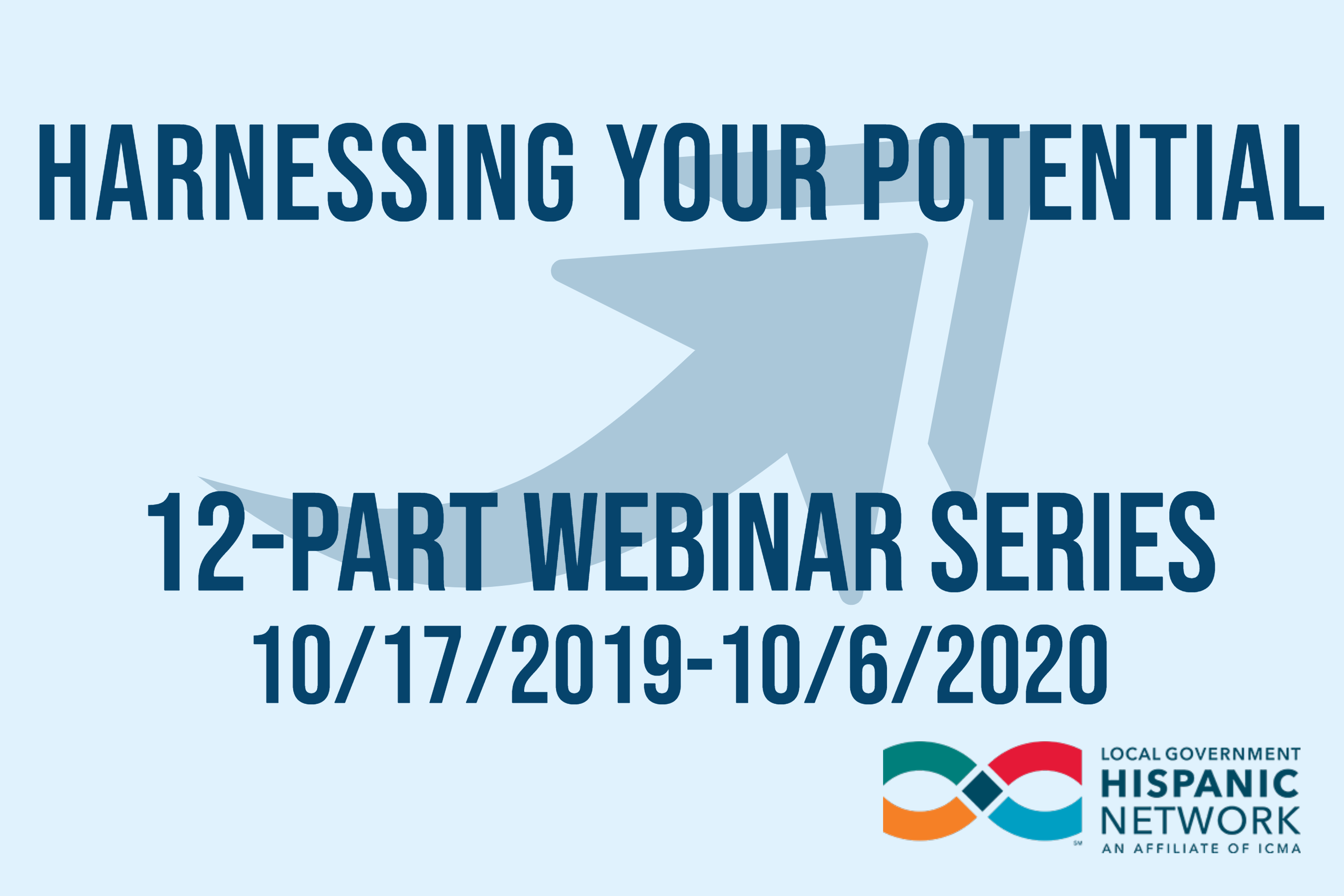 This twelve-part series, presented by NACA affiliate LGHN, is specifically intended to encourage and equip individuals with the skills and insights necessary to become leaders in local government and maximize their career advancement opportunities.
LGHN members can register for free!
10/17/2019  

Preparing for an Opportunity… Without Knowing the Details

Featuring: Ron Holifield, CEO at SGR

12/4/2019

I Spy: Looking for Opportunities in All the Right Places

Featuring: Ron Holifield, CEO at SGR

1/9/2020

Evaluating Whether to Pursue a Job Opportunity

Featuring: Ron Holifield, CEO at SGR

2/11/2020

Preparing a Notable Resume & Transmittal Letter to Help You Become a Semifinalist

Featuring: Ron Holifield, CEO at SGR

3/12/2020

Responding to Questionnaires & Online Interviews to Help You Become a Finalist

Featuring: Ron Holifield, CEO at SGR

4/8/2020

Interviewing Like a Boss

Featuring: Ron Holifield, CEO at SGR

5/14/2020

Words from the Wise: An Interview with Raymond H. Gonzales

Featuring: Mike Mowery, President of Servant Leadership at SGR & Raymond H. Gonzales, County Manager, Adams County, CO

6/9/2020

Words from the Wise: An Interview with Jorge Gonzalez

Featuring: Mike Mowery, President of Servant Leadership at SGR & Jorge Gonzalez, Village Manager, Bal Harbour, FL

7/9/2020

Case Studies in Effective Leadership

Featuring: Mike Mowery, President of Servant Leadership at SGR

8/12/2020

Servant Leadership: The Importance of Nurturing Healthy Relationships

Featuring: Mike Mowery, President of Servant Leadership at SGR

9/10/2020

Servant Leadership: Leading Change & Executing with Excellence

Featuring: Mike Mowery, President of Servant Leadership at SGR

10/6/2020

Readers are Leaders: Finding the Time to Grow Your Mind

Featuring: Mike Mowery, President of Servant Leadership at SGR
Event Details
When

Oct 17, 2019 - Oct 06, 2020

01:00 pm

01:30 pm

ET

Registration Deadline:

10/06/2020
Price

Member Price:

$0.00

Non-Member:

$19.00