Overview
Equity and Inclusion/Social Justice: ICMA Community Conversations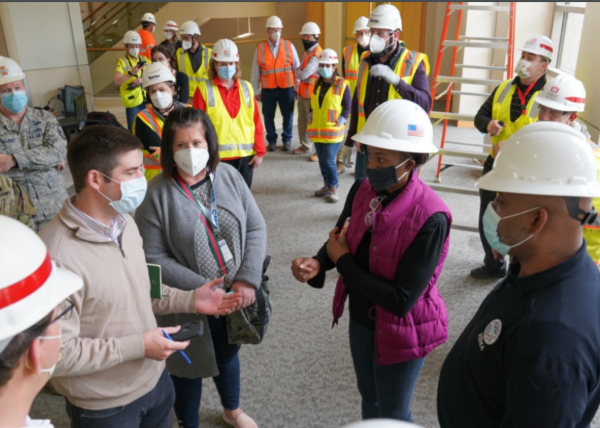 This 90-minute webinar will feature subject matter experts from local government who will share  Information on the disparate impact of COVID-19 on Black, Indigenous, and People of Color (BIPOC) communities and the longstanding racial disparities that have led to systemic and structural inequity.
Key Takeaways:
A better understanding of the historical context and the underlying causes of health disparities for BIPOC
How to start and sustain a productive conversation within your organization
How to move beyond conversation to action
Moderators: 
Leon Andrews, Director, National League of Cities Race, Equity, and Leadership Initiative, (REAL), Washington, DC
Rita Soler Ossolinski, National League of Cities Race, Equity, and Leadership Initiative, Program Director, (REAL), Washington, DC
Panelists:
Brion Oaks, Chief Equity Officer, City of Austin, Texas
Serena Cruz, Executive Director, Virginia Garcia Memorial Foundation / Virginia Garcia Memorial Health Center, Hillsboro, Oregon
Dr. Marie Peoples, Deputy County Manager, Coconino County, Arizona
---
This webinar, hosted by ICMA, was developed in partnership with National Association of County Administrators (NACA), National League of Cities: Race, Equity And Leadership (NLC REAL),  National Forum for Black Public Administrators (NFBPA), Local Government Hispanic Network (LGHN), and  International Network of Asian Public Administrators (I-NAPA). 
---
You will receive a confirmation email once you register. 
Preferred browsers for accessing the webinar: Chrome, Firefox or Edge.
This session will be recorded and made available at Local Gov Life Podcast.
ICMA has and will continue to keep members informed on the latest developments on this issue. For more information and resources, visit ICMA's Coronavirus Resources, Social Justice Resources, and Equity and Inclusion Resources.
Get more content on the topic of COVID-19 in your mailbox!
---
Event Details
When

Jul 16, 2020 - Jul 16, 2020

01:00 pm

02:30 pm

ET

Registration Deadline:

07/17/2020
Price

Member Price:

$0.00

Non-Member:

$0.00