Overview
Coronavirus: ICMA Community Conversations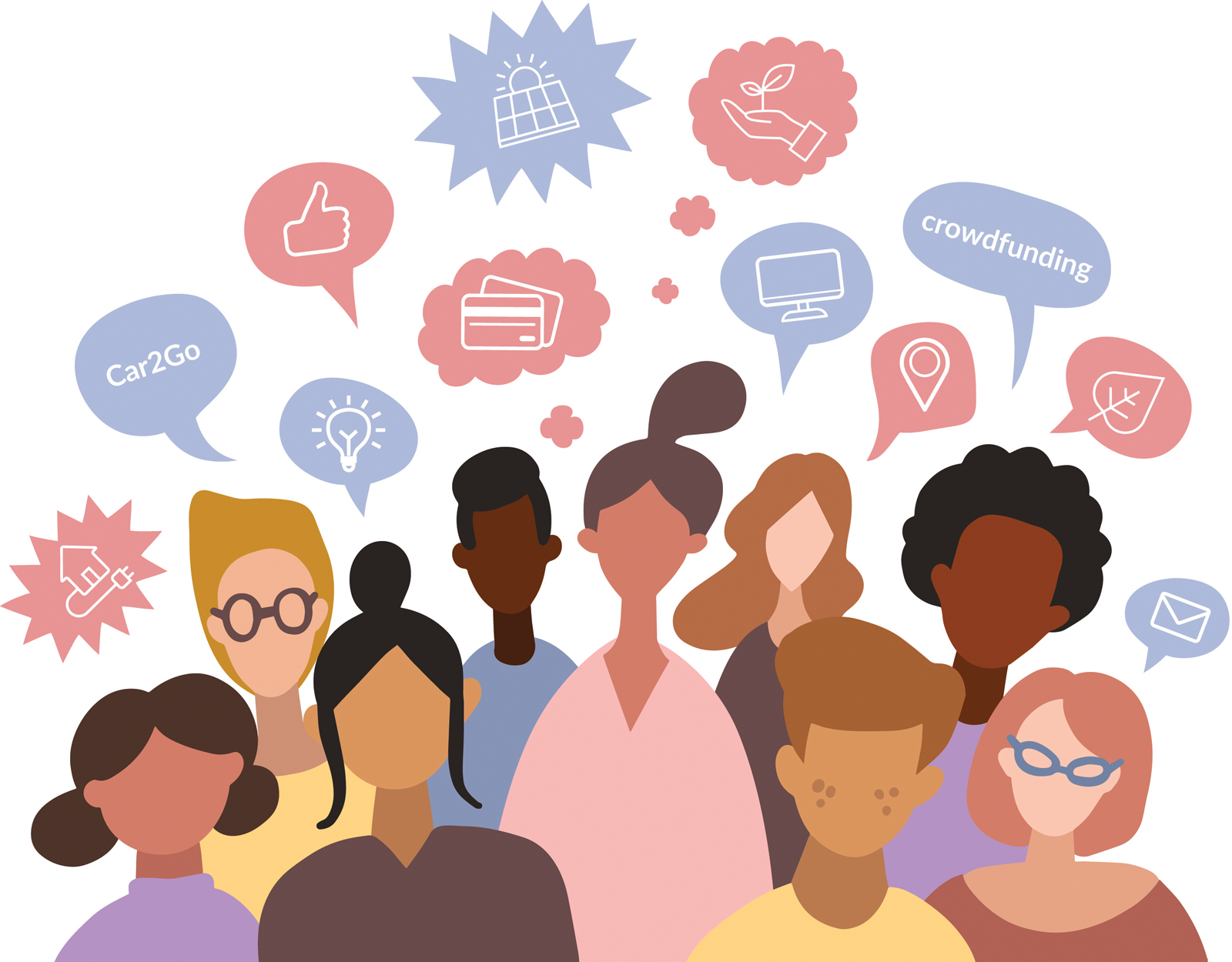 While every local government has been affected by the COVID-19 pandemic, not every jurisdiction has been affected equally. From limited resources to finite federal support to general technological hurdles, city and county managers must adapt quickly to manage this pandemic.
Zencity, an ICMA Strategic Partner, welcomes city leaders from Peachtree Corners, Georgia, Cedar Rapids, Iowa, and Winthrop, Massachusetts, to discuss best practices for engaging with residents during a crisis.
Each will share their community's story and strategies for managing through this pandemic.
The webinar will include the following content:
How each city and its residents have been impacted. 
Key examples of residents' concerns/points of interest (backed by data).
Essential measures that the city has undertaken to maintain operational continuity.
Crisis management best practices and advice for other cities.
Live Q&A Session
We will also touch on how each of these cities has leveraged online resident feedback data to understand their residents' needs and performance of services amid COVID-19.
---
This webinar addresses Practice Areas: 4 Communication and Information Sharing of ICMA's Practices for Effective Local Government Leadership.
---
Presenters
Eyal Feder-Levy
Zencity, CEO & Co-Founder
An urban planner and smart city geek, Eyal has worked with numerous cities to implement advanced technology and methodologies. At Zencity, he helps local governments around the world make better decisions daily by analyzing millions of citizen feedback data points using advanced AI. Before founding Zencity, Eyal was part of the founding team of "City Center," Tel Aviv University's Interdisciplinary Center for Cities and Urbanism, where he led several Smart City programs. Apart from Zencity and academic work, Eyal is part of World Economic Forum's Future of Cities advisory board, a member of the US Conference of Mayors Business Council, and the youngest board member of the Israeli Urban Planners' Association.
Sandi Fowler
Deputy City Manager, Cedar Rapids, Iowa
Sandi Fowler has served the City of Cedar Rapids since 1990, and was named Deputy City Manager in 2018. In thirty years with the City of Cedar Rapids, Fowler has served as the Assistant City Manager (2012-2018), Assistant to the City Manager (2008-2012), Neighborhood Liaison (2000-2008), and Assistant to the Public Safety Commissioner (1990-1999). The City of Cedar Rapids has a population of 130,000, 1,400 employees, and a general fund budget of $135M and a $567M overall expenditure budget. The City adopted the Council/Manager form of government in 2006, replacing a 100-year old Commission form. 
Fowler's primary responsibilities include supervision of the Development Services Departments, which include Public Works, Building Services, and Community Development, and the Development Services Team. She also leads the Human Resources Department and Cedar Rapids Transit. 
In 2008, Cedar Rapids suffered a millennial flood, resulting in a $5.4B disaster. Over the next ten years, the City of Cedar Rapids spent $1.064B to recover. Fowler provided multiple leadership roles during both response and recovery. In the immediate aftermath of the flood, Fowler lead community engagement efforts through town hall meetings. As the City's focus evolved from flood response to flood recovery, Fowler led neighborhood recovery and flood control system planning processes. During recovery, Fowler led City facility renovation and replacement efforts for more than $300M of public facility projects and served as project lead for the $10M City Hall renovation and $36M City Services Center building. She continues to lead the City's ongoing successful effort to develop a $750M Flood Control System throughout the core of the City with local, state, and federal funding. 
Fowler has a Bachelor of Business Administration from Mount Mercy University and a Master's degree in Public Administration from Upper Iowa University. In 2015, Fowler attended the Senior Executives in State and Local Government Program at Harvard University, John F. Kennedy School of Government. Sandi Fowler has been an ICMA Credentialed City Manager since 2017.
Brian Johnson
City Manager, Peachtree Corners, Georgia
Brian L. Johnson is the current City Manager of Peachtree Corners, Georgia. As City Manager, he is the Chief Executive Officer of the city and is responsible for the management of all city departments and of all city affairs. He is currently one of only 1,379 local government management professionals worldwide to have earned the prestigious Credentialed Manager designation from the International City/County Management Association.
During his current tenure, Peachtree Corners has gained international attention for its construction of Curiosity Lab at Peachtree Corners, a city-owned and operated 1.5-mile autonomous vehicle test track and smart city living laboratory. He has presented nationally and internationally on the living transportation lab concept and has provided advisory assistance to numerous cities that are considering similar projects. Mr. Johnson is a frequent public speaker and has delivered keynote remarks about Curiosity Lab from the main stage at transportation, smart city, and technology conferences around the world.
Mr. Johnson's professional career began in the military where he served as both a Cryptologist in the U.S. Navy and as an Infantry Officer in the U.S. Army. He has also previously served as City Manager of Garden City, Georgia and most recently of Anniston, Alabama.
Mr. Johnson holds a Bachelor of Arts degree in Political Science as well as a Master of Public Administration from the University of Georgia. He is a graduate of Harvard University's Program for Senior Executives in State and Local Government as well as the Leadership Savannah, Leadership Gwinnett, and Leadership Georgia programs. He is a Georgia Trend 40 Under 40 "Best & Brightest" honoree and a two-time recipient of the Bronze Star Medal for Valor.
Austin Faison
City Manager, Winthrop, Massachusetts
Currently the Town Manager of Winthrop, a small seaside community of 18,000. Austin has worked in the municipal sector since 2012, with additional positions in Somerville and Brookline. He has produced multiple budgets; participated in town meetings and property tax override decisions; managed a staff of over 150 employees; and has run multiple departments. Faison has been committed to working in government from his upbringing in New Hampshire, where he participated in local campaigns and elections at a young age. He holds a BA in Political Science from Bates College, and an MPA from Northeastern University.
---
You will receive a confirmation email once you register. 
This session will be recorded and made available at Local Gov Life Podcast..
ICMA has and will continue to keep members informed on the latest developments on this issue. For more information and resources, visit ICMA's Coronavirus Resources page.
Get more content on the topic of COVID-19 in your mailbox!
---
Event Details
When

May 14, 2020 - May 14, 2020

02:00 pm

03:30 pm

ET

Registration Deadline:

05/15/2020
Price

Member Price:

$0.00

Non-Member:

$0.00