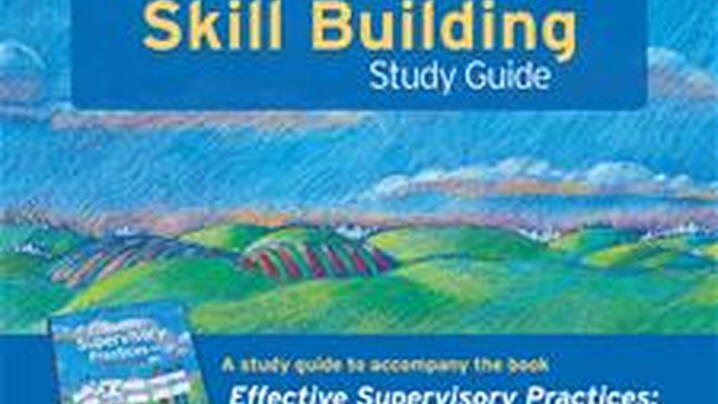 Due to the spread of COVID-19, safety is our number one concern. ICMA staff will be teleworking beginning March 16 until further notice. Our bookstore will not be closed, please send your order details to Orders@icma.org and a member of our staff will reach out to you for payment information. Please let us know if you have any questions or concerns. Thank you.
ICMA BOOK (PRINT)
Details
Member Price: 37.95
Non-member Price: 49.95
This print publication is NOT available online and must be ordered directly from ICMA. To order:
Email: Orders@icma.org
Telephone: 1-888-280-2370
Regular Mail: ICMA Publications, Attn: Accounts Receivable, 777 North Capitol, NE, Ste. 500, Washington, DC 20002
Please note that all sales are final (no returns accepted unless the publication has been damaged in shipping)—no returns and no refunds.
Quantity Discounts: Purchases of 25 copies or more of a specific ICMA title are eligible for a 20% discount.
---
---
The Effective Supervisory Skill Building Study Guide provides review questions, worksheets, and learning activities to supplement the concepts and practices covered in the fifth edition of Effective Supervisory Practices: Better Results Through Teamwork, also published by ICMA. Together the study guide and book comprise a "course" designed to help both new and experienced supervisors become more skilled and successful at their jobs. It offers a framework for improving supervisory practices, supporting professional development, and ensuring high-quality public service. 
The Effective Supervisory Practices Skill Building course (study guide and book) helps
Broaden understanding of the roles and responsibilities of today's local government supervisors
Connect theories of supervisory practice to real-life situations
Encourage thoughtful discussion among practicing supervisors to increase learning
Build confidence among supervisors by applying what is learned in the classroom to the day-to-day challenges of the job.
---
BEST BUY: We recommend purchasing the textbook and study guide together; for a description of this course offering, see Effective Supervisory Skill Building Training Course.
ICMA offers a bulk purchase discount for the purchase of any item ordered in a quantity of five or more: 5-49 copies 20% discount, 50-99 copies 25% discount, 100 or more copies 30% discount.