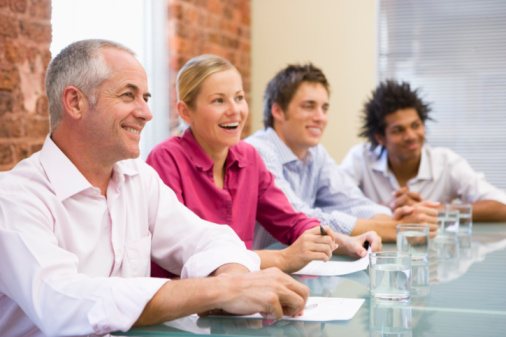 Engaging the public in local decision making and community building is critically important work for any local government, and there are a variety of tools and techniques that can be used to enhance your work in this important trending practice area. Engaging residents and other stakeholders can increase understanding, create better and more sustainable decisions, and build trust.  It can also build better, more cohesive communities and improve customer satisfaction. The Center for Management Strategies is proud to partner with a variety of  leading engagement practitioners, research specialists,  and  subject matter experts representing a variety of engagement disciplines to assist you in better connecting the work of local government to your residents and other stakeholders so that you can more effectively utilize their talents and skills and, ultimately, build better communities.   
Our Work
Our civic engagement experts can help you build the skills and capacity in your organization to develop and implement a comprehensive engagement program, ranging from an introductory "Engagement 101" course to planning for a specific project, to crafting a comprehensive organizational engagement strategy. Our work can support your work in:
Determining the appropriate level of engagement for projects, programs or policy development
Assessing your current engagement practices
Developing an engagement plan to meet organizational and community needs
Matching the right public participation tools to your objectives
Building organizational capacity to effectively and practically involve your citizens in community decisions
Building community capacity for constructive engagement
Increasing the confidence of your elected and appointed officials to appreciate the full benefit of effective civic engagement
Benchmarking your programs against best practices in engagement
Fostering leadership and infrastructure that supports constructive civic engagement. 
Our practice leader Experts include:
All of our practice leaders are recognized in their field for their contributions to the trending practice of civic engagement and offer a variety of approaches and disciplines that can help you develop or enhance a civic engagement program. For more information, contact tmcgalliard@icma.org. 
Free Civic Engagement Self-Assessment Tool for Local Governments
The Enhanced Research Partnership of Arizona State University, The Alliance for Innovation and ICMA have developed a free civic engagement tool for local goverments to understand their readiness and capacity for engagement.  It is also helpful in identifying key principles of an effective engagement program.
Take advantage of this free tool to examine your organization and its efforts in civic engagement and to identify a plan to enhance your engagement strategy.
download the self-assessment Tool FOR CIVIC ENGAGEMENT PRACTICES".