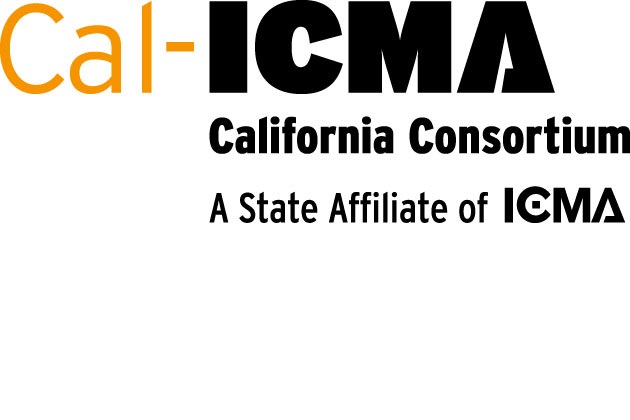 In 2005, California created a new model for its affiliation on a state level with ICMA.  Cal-ICMA, is a collaboration of the League of Cities City Managers' Department (CMD); the California City Managers Foundation (CCMF); the two assistants groups (MMANC and MMASC); the County CAOs; the COG Directors; along with members of the academic community and from all of the other ICMA membership categories. Cal-ICMA is the "official" state affiliate with ICMA and is inclusive of all ICMA members without creating another "organization" with a separate dues structure.
Cal-ICMA coordinates member service activities for California, including: professional development and training; new member recruitment and member retention; response to "ethics issues" relating to ICMA members; and appointments to ICMA committees, task forces, and nominees for the ICMA Executive Board.
This collaborative maintains a strong relationship between ICMA and its members in California and creates a broader base of collaboration between all local government management professionals in the state, particularly in the area of professional development and training.
Cal-ICMA Leadership and Staffing
Cal-ICMA has a 23-member Board of Directors composed of representatives from the various groups of ICMA members within the state. 
A team of five ICMA Senior Advisors serve as in-state resources on professional local government management, ethics, next generation activities, and overall links to ICMA.  They are:  Frank Benest, Pam Easter, Mike Garvey, Dave Mora, and Jan Perkins.
Robert Donnan, Program Manager, ICMA, provides communication and web content support to Cal-ICMA.
What We Do: Programs and Activities
The Cal-ICMA leadership meets to share information during a monthly telephone conference call.  Updates are offered on activities in several program areas, including the Talent Initiative, Senior/ Encore Manager Initiative, Manager-in-Residence Program, professional development, membership development and outreach efforts, governance and nominations activities related to ICMA leadership opportunities, and ethics and professional conduct.
The work of standing and ad hoc committees is facilitated by Cal-ICMA committee chairs appointed by the Cal-ICMA president:
In addition, several active membership groups report on activities in the state that enhance the Cal-ICMA collaborative.  These include ICMA Senior Advisors; the Municipal Management Association of Northern California (MMANC); the  Municipal Management Association of Southern California (MMASC); the California City Management Foundation (CCMF); and Women Leading Government (WLG).