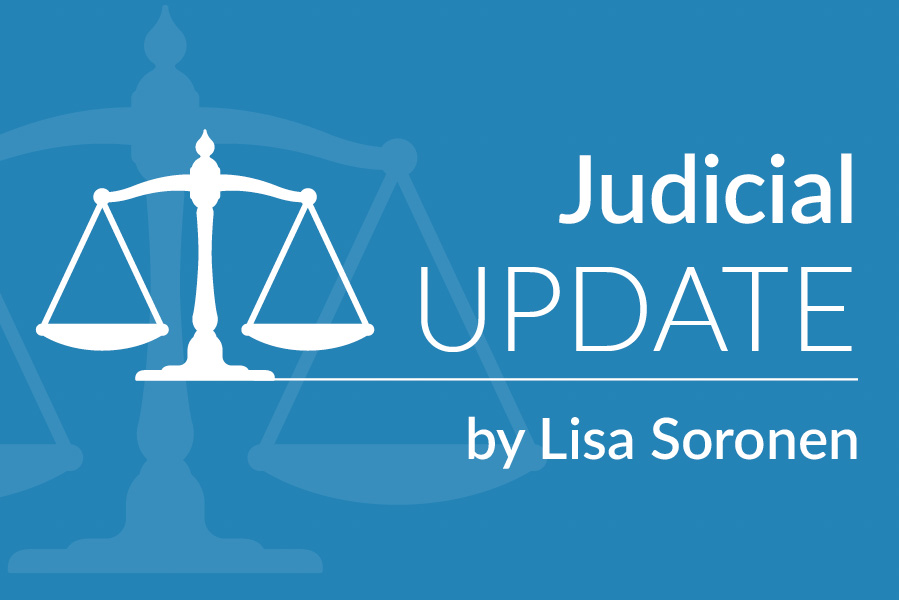 by Lisa Soronen, executive director, State and Local Legal Center  
The Supreme Court decides numerous difficult cases each term. It may be surprising that no issue has vexed the court like whether probable cause to arrest someone means they can't bring a First Amendment retaliation case. In Nieves v. Bartlett, the State and Local Legal Center (SLLC) argues in an amicus brief (for the third time) that probable cause defeats First Amendment retaliation claims.   
Russell Bartlett was attending Arctic Man, an Alaskan snowmobile race, when he declined to talk to Police Officer Luis Nieves who was patrolling the large outdoor party. Officer Nieves later observed Bartlett yelling at another officer, Bryce Weight, and Weight pushing Bartlett away. Believing Bartlett posed a danger to Officer Weight; Officer Nieves arrested Bartlett. Bartlett alleges that Nieves said "Bet you wish you had talked to me now" in the process of the arrest.
Bartlett sued Officer Nieves, claiming Nieves arrested him in retaliation for his refusal to initially speak to Nieves in violation of the First Amendment. The district concluded there was probable cause to arrest Bartlett. All federal circuit courts to decide this issue, except the Ninth Circuit, have held that to bring a First Amendment retaliatory arrest case plaintiffs must be able to prove the absence of probable cause to arrest them, which Bartlett could do not in this case.
But in the Ninth Circuit, a plaintiff will win a First Amendment retaliatory arrest claim if he or she can "demonstrate that the officers' conduct would chill a person of ordinary firmness from future First Amendment activity" and the evidence "ultimately [proves] that the officers' desire to chill his [or her] speech was a but-for cause" of the arrest.
The SLLC filed an amicus brief in this case, arguing that the court should reject the Ninth Circuit test and hold that, in general, probable cause defeats First Amendment retaliation claims. According to the brief, a no-probable-cause rule gives law enforcement clear guidance in the field, will better weed out frivolous retaliatory-arrest claims early on, and will dissuade plaintiffs from asserting meritless claims at all. The brief also points out that the 50 state constitutions also protect free speech. State courts may interpret state constitutions more broadly than the federal constitution.
In Reichle v. Howards (2012), the Supreme Court failed to decide whether to adopt the no-probable-cause rule in First Amendment retaliatory arrest claims. Instead, it gave qualified immunity to Secret Service agents who arrested Steven Howards for touching Vice President Dick Cheney and lying about it. Howards told Cheney his "policies in Iraq are disgusting."
In Lozman v. Riviera Beach (2018), the court held that Fane Lozman, who was arrested at a city council meeting for refusing to stop talking, was not barred from bringing a First Amendment retaliatory arrest claim even though the city had probable cause to arrest him. Lozman claimed the city council arrested him as part of a strategy to intimidate him because he filed a lawsuit against the city. The court declined to decide as a general rule whether probable cause is required to bring a more typical retaliatory arrest cases like Nieves.
Sean Gallagher, Bennett Cohen, and Britton St. Onge of Polsinelli wrote the SLLC amicus brief, which these organizations joined: National Association of Counties, National League of Cities, United States Conference of Mayors, International City/County Management Association, and International Municipal Lawyers Association.
Related Resources 
What Justice Kennedy Means to State and Local Government. A 2018 blog post reviews The Legacy of Justice Kennedy in terms of state and local government issues that he dealt with during his time on the court. 
Supreme Court Decides Unique Retaliatory Arrest Case. Another 2018 blog explores a decision by the Supreme Court in an unusual retaliatory arrest case involving city council meetings. 
State and Local Governments Win Online Sales Tax Case. In 2018, the court ruled that state and local governments could collect sales taxes from online retailers. This blog post analyzes the court's decision.