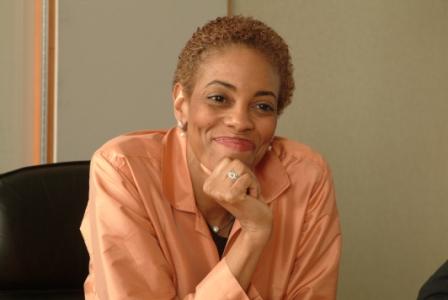 Objectivity. Acceptance. Equality. Professional and political leaders claim to embrace these characteristics as wholly as possible. However, none of us is perfect; being entirely unbiased is an attribute that many of us have yet to attain.
Enter Verna Myers, keynoter at this year's annual conference on Monday, September 28, at 8:30 a.m.
Our biases can be dangerous and, according to Myers, the only way to overcome them is to achieve real, enduring diversity. Diversity advocate, consultant, and author of Moving Diversity Forward: How to Go from Well-Meaning to Well-Doing, Myers has helped break down barriers of race, gender, and sexual orientation in thousand-member workplaces. In a funny and impassioned presentation, she encourages us to recognize our own biases in order to actively combat them, emphasizing a "low-guilt, high-responsibility" philosophy.  Looking closely at some of the subconscious attitudes we hold toward people who are different from us, Myers makes a plea to all people: "Acknowledge your biases. Then move toward, not away from, the groups that make you uncomfortable."
Myers is the founder of the Verna Myers Consulting Group, which works to make diversity a lasting reality and a creative force in the life and work of leading law firms and related organizations.
For access to free diversity articles click here.
Meet Verna Myers at her Moving Diversity Forward book signing on Monday, September 28, at 11:15 a.m. at the ICMA Store, Exhibit Hall 4AB, Level 4.
_________________________________________________________________________________________________________________________________________________