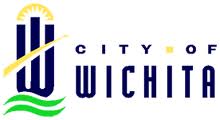 The City of Wichita has launched a revamped solid waste and recycling program designed to reduce costs and offer more services for residences and small businesses. The new program features three key components.
A requirement that all local trash haulers offer single-stream curbside recycling – a process that collects materials mingled together with no sorting required by individual recyclers. Recyclable items include brown paper bags, magazines, catalogs, telephone books, soft cover books, junk mail, envelopes, paper, paperboard, cereal and tissue boxes, cardboard, narrow-neck plastic bottles such as milk jugs, bleach and detergent, shampoo bottles, plastic grocery bags, glass bottles, glass jars, metal cans and other items.
A new program that potentially offers savings through "pay as you throw" options. Haulers must provide options such as smaller trash containers for low-generating users at a reduced price.
A web page that allows customers to shop and compare for prices and services. The web page - Solid Waste and Recycling – can be found at wichita.gov. There, residents can provide 1) the name of their trash service provider, 2) the cost of their service, and 3) the services they utilize. Residents select the categories from a drop-down box. The information will be collected, categorized and accessible so residents can make more informed choices about hauler services and prices.
The revamped program stems from the City of Wichita working with residents and local haulers to address solid waste and recycling issues. Those included limited recycling, growing waste at local disposal sites and incentives in solid waste pricing. After the Council approved the new program a year ago, haulers were given one year to acquire the capital assets needed to provide additional waste and recycling options.
For more information contact Wichita's Communications Team at 316-268-4351.