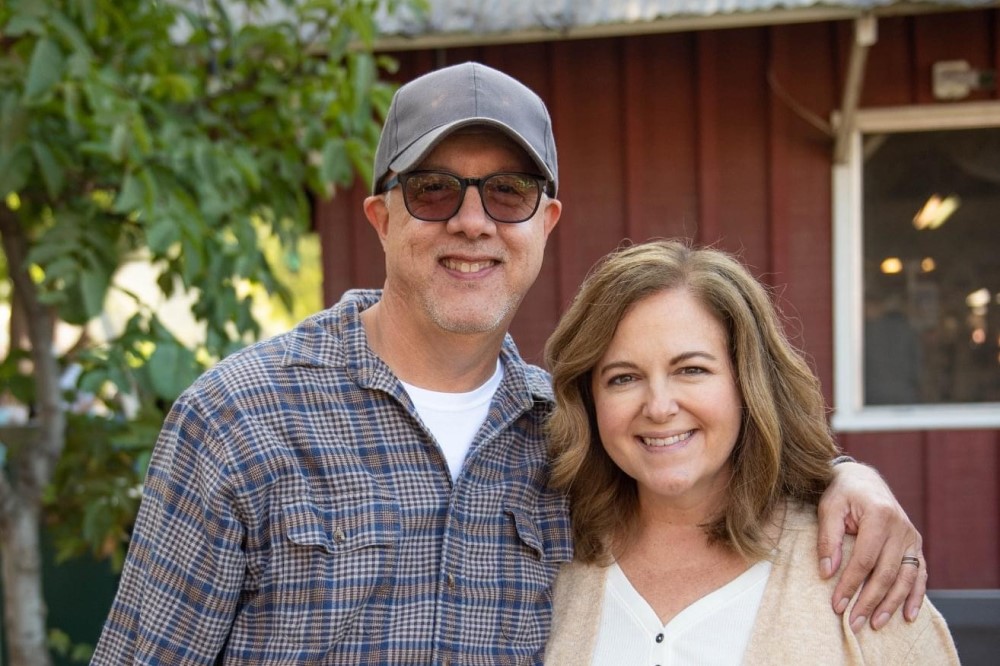 We're pleased to bring you the next installment of our column dedicated to highlighting the unique role a partner of a local government leader plays. What do we mean by the word "partner"? This could be your spouse, significant other, or relative; the person you share your life with and who is supportive of your demanding profession in public management. They are often the manager's main source of support in coping with the stresses that are an inevitable part of the profession. One's partner is a sounding board, an advisor, a confidante, and a friendly face at community events.
As you may recall in our first column in the August 2020 issue, we heard from Carl Hemmeler, partner of ICMA Past President Jane Brautigam. This month's column is by Marco Sassoon, partner of Lori Sassoon, deputy city manager of Rancho Cucamonga, California, on the similarities between their careers and his experience at the 2019 ICMA Annual Conference as an ICMA scholarship recipient.
---
My wife has been in local government for her entire 30-year professional career. After starting out as an administrative assistant, she moved up rather quickly. She has held executive positions for more than 20 years, and currently serves as a deputy city manager. Meanwhile, I have been involved with the church, serving as a pastor to both small and large churches in Southern California. They seem like opposite career tracks, right? Actually, we have both faced similar situations. We both deal with the dynamics of leadership teams—a city council could be seen as similar to a board of elders; constituents as parishioners.
However, with the advent of COVID-19, many churches have moved to online models while my wife still has to go into the office. Since the beginning of the pandemic, she has been an "essential worker"—literally on the front lines of the battle.
We have always had to balance professional and personal lives, as we intersect each other's worlds constantly. I attend holiday parties, special awards ceremonies, conferences, and occasional social events. She attends church, volunteers in several ministries, attends church holiday parties, etc. We've always been a "safe sounding board" for each other, venting frustrations, giving opinions—all without overstepping boundaries.
In October 2019, I had the chance to accompany my wife to the ICMA annual conference in Nashville and attend a workshop for partners of local government leaders. It was eye-opening to hear similar stories from the other partners—especially husbands. Receiving a scholarship to attend was such a blessing. I felt valued as part of their community and enjoyed contributing to an aspect of city work that often goes unnoticed: the families of those who serve. I use the word "serve" because that's really what it is. My wife has served the cities in which she works. I see it firsthand every day, and to share how our families handle the responsibilities is so refreshing. Attending the conference has shed new light on my wife's role in local government because I sat in on several sessions. Leadership skills and trends are universal in many ways, whether its business, local government, or faith based nonprofit work. I appreciated my wife's leadership abilities as I watched her "work the room."
One unexpected benefit of experiencing ICMA was the common observation among the partners that our government significant other can easily treat us like an employee on their team (without being aware of it, of course). It was one of those "aha moments." We laughed about that for a time afterwards (or at least, I did).
If you are a local government partner, I would strongly encourage you to get involved with ICMA and their efforts to fold in the family. If we are more aware of the pressures and issues facing our public employees, we can offer better support that stems from a true understanding of their everyday world.
MARCO SASSOON is the partner of Lori Sassoon, deputy city manager, Rancho Cucamonga, California.
ICMA members, please be sure to share this column with your partner! In each column, we'll discuss a particular issue that impacts local government professionals and their families.
Would you and your partner be willing to share an experience and how you navigated it together? Do you have topics you'd like addressed? If you're interested in being interviewed for the column or have ideas, contact Christine Gendell at partners@icma.org. For more information on the Partners' Program, click here.
The Partners' Conference Scholarship Program, created in the memory of Frances "Babs" Elwell, continues its mission to provide scholarships for partners of ICMA members who have never attended an ICMA annual conference. Applications are accepted during the summer months.