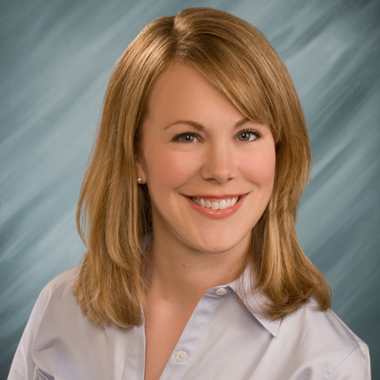 The adventure of Kirsten Wyatt, assistant city manager, West Linn, Oregon, crisscrosses the United States and boomerangs back to flourish at the final destination of the video game The Oregon Trail. As the dawn of a new millennium shined on the horizon, Kirsten packed her degree in politics from Willamette University and trekked eastward, arriving in Tarheel Country to study public administration at the University of North Carolina. An internship with the town of Chapel Hill provided her with practical experience in local government; and the MPA program assigned her an extraterritorial utility line project for Catawba County. During that project, the electricity flowed when she met project-mate Kent, a brown-haired Springsteen fan, whom she would later marry.
Upon graduation from UNC in 2004, Kirsten traveled north to the Commonwealth of Virginia and spent three years as a finance analyst with the Virginia Department of Education. She returned to Oregon in 2007 as a finance analyst for West Linn, was promoted to assistant to the city manager in 2008, and to her current position of assistant city manager in 2009.
West Linn, a 7-square mile community of 25,000 residents and 120 employees, sits at the confluence of the Willamette and Tualatin rivers, approximately 13 miles southeast of Portland. Ranked in the top 100 of CNN/Money Magazine's Best Places to Live in 2011, West Linn residents cite schools, parks, and safety as reasons why they chose the city as their home.
Kirsten has her hands full as the assistant manager. Along with routine duties, she has been developing a shared local government internship program across multiple Oregon municipalities and oversees the West Linn Leadership Academy. The West Linn Leadership Academy brings a maximum of 20 West Linn residents together over the course of six sessions to teach them about how West Linn operates and to strengthen their leadership and relationship-building skills. The 2014 West Linn Leadership Academy focused on the Arch Bridge Master Planning project, and expanded to include a Youth Leadership Academy that also engaged 20 West Linn middle school students. The Leadership Academies fulfill one of Kirsten's goals of "finding new ways to engage the community on important topics, like long-range planning, financial management, and economic development."
Kirsten sees changing demographics of communities and workplaces as challenges for local government. She wants to find new ways to use civic technology to engage diverse communities and she embraces new ways of managing people and processes that reflect changing demographics in the workplace. Kirsten also wants to find funding methods to improve infrastructure and aging utilities.
An Eye on the Future
Recognizing the importance of the future of local government, Kirsten, along with Kent, a senior management analyst in Tigard, Oregon, co-founded Emerging Local Government Leaders (ELGL).  ELGL connects, communicates, and educates about local government topics. The organization's philosophy is that "there's no one pathway to leadership" and provides anyone with a passion for public service with stories, webinars, and other professional development opportunities. Kirsten describes ELGL's relationship with organizations like ICMA, GFOA, and state and local government management organizations as augmentative "and provides unique learning and networking opportunities to our members."
Most recently, Kirsten and ELGL are specifically addressing the ICMA Task Force on Women in the Profession report. The report, which showed that the percentage of women in CAO roles has not increased since 1984, is the topic of a series of learning and sharing opportunities. Adopting the tag #13Percent from the report's findings, the ELGL effort encompasses members from across the country working together to raise this issue to prominence.
In addition, ELGL hosted a social networking event at the 100th ICMA Annual Conference in Charlotte with local craft beer, and expects to hold a similar event in Seattle (hint: 176 keys but 0 locks). Kirsten and Kent oversee ELGL, which has more than 800 members in 30 states.
High-Fives to Local Government Mentors
Kirsten pays it forward just as her mentors did when she embarked on her local government journey. She learned the ropes from Flo Miller and Cal Horton in Chapel Hill during her internship and also credits Tom Lundy (county manager, Catawba County, North Carolina); Eric Peterson (town manager, Hillsborough, North Carolina); Chris Jordan (city manager, West Linn); and Craig Prosser (retired city manager, Tigard, Oregon). In thanks, Kirsten said, "I am forever grateful to Tom, Eric, Flo, Cal, Chris and Craig for their support of my local government career, my involvement with ICMA, and for inspiring the formation of ELGL."