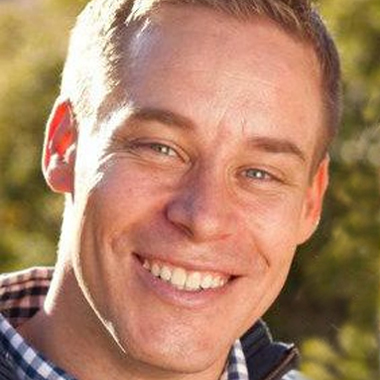 Brenn D. Bybee is assistant city administrator for Lehi, Utah. With an estimated population of 51,173, Lehi is the twelfth largest city in the state. Settled by Mormon pioneers in 1850 and incorporated in 1852, today high-tech companies from across the nation—including IM Flash, Microsoft, and Adobe—"have come to embrace our lifestyle of opportunity and optimism."
Even with the downturn in the economy, Lehi has averaged almost 50 new single-family building permits over the past five years (and trending over 65 per month today),  resulting in an increase in population from 19,000 in 2000 to over 50,000 today. The city's current 26.6 square mile area is 35% built-out.
The city provides a full range of services, including police and fire/EMS service; street and park maintenance; both commercial and residential building inspection; and a wide variety of recreational and cultural programs, including several aquatics facilities. The city also owns and operates an electrical distribution system in addition to its culinary water, secondary water, wastewater, and storm drain systems.
Bybee has recently implemented an effort to generate more positive media coverage of the city as an organization: "About a year and a half ago, Lehi had some real perception issues. Whenever a newspaper article was published about the city or its workers, it was rarely positive. Tasked with finding some solutions to this problem, I created a team of individuals whose only commonality was their passion for getting things done. Since I knew everyone would have very differing opinions on how to solve this problem, I shared three principles that I wanted us to keep in mind: 1) purpose (our goals and objectives), 2) accountability (who will accomplish what, including myself), and 3) limits (respect everyone's time, stay focused, stay solutions-oriented). As a result, we achieved what we set out to do and generated not only significantly more positive press in the last year, but significantly more transparency as well. We did this through weekly press releases, ensuring city-wide use of the city's website, electronic signage and lobby monitors, and by creating policies on the proper use of social media in a way that encouraged its use."
Additionally, he has led a team that has overhauled the city's employee policy manual. "Revamping Lehi's entire employee policy manual was a multi-year project littered with political landmines, which included a far less stringent residency-requirement policy, termination authority delegated to the city administrator, a new performance appraisal system, new paid-time-off policies, a new policy on severance pay, and many other policies that were made consistent with practices that were previously not formalized and were also made consistent with federal and state law." he noted. "From the start, I was the primary drafter, presenter, and lead on this effort. With that said, throughout this project I became even more grateful for the knowledge and experience I was able to tap into among the UCMA network of managers. Without it, I wouldn't have had provided near enough credible comparative research to get many of the policies adopted."
With regard to the local government management profession, he says "It seems as though we're always talking about the 'new normal' and 'doing more with less' these days, which I would suggest has been more of a good thing than a bad thing." One example for Bybee was being able to lead Lehi efforts related to the Energy Efficiency and Block Grant (EECBG). Through the EECBG funds the city was awarded, he was able to find a project that resulted in a less than one-year return on investment of the city's dollars by replacing the boilers at the city's indoor pool and recreation center.
Bybee originally proposed this project during the "bottom of the downturn" because the boilers needed to be replaced anyway. "The city simply didn't have the ability to do this project without the grant funds, energy conservation credits and reimbursement of sales tax from the local gas company, and a better commercial natural gas rate. The need to 'do more with less' forced me to find and use every possible avenue to make sure the savings were realized quickly. Although I think we would've eventually used all of these items, the 'new normal' forced me to do it quicker!"
Regarding the values he derives from his ICMA membership, Bybee cites the network and the ethical framework shared by colleagues from around the world. "ICMA has provided so many opportunities to build strong relationships with so many other city managers. I'm always growing in my appreciation for how this not only provides a fun social outlet, but has also served me well when as an organization we're dealing with a city subject that has a regional impact." On the subject of ethics, he notes "that the ICMA Code of Ethics provides such wonderful help in defining my core values in much greater detail and that ICMA continually reminds me of it! I believe these values ultimately promote a leadership style that is friendly, collaborative, goal-oriented, and teaches by example."
For those interested in entering the profession or in advancing their careers, he suggests: "Proactively do the work that others don't want to do in exchange for their sharing of knowledge and experience. A willingness to sacrifice for those I work with (and focus on where I can fit and help, regardless of the task) goes a long way in providing opportunities for personal and organizational growth. He also encourages emerging leaders to "Be a 'glass half-full' kind of employee. I am a strong believer in being positive about one's boss, focusing on their strengths, and fitting in where they need support."
Bybee's interest in working in the public sector began when he enrolled in the BYU Romney Institute of Public Management's MPA program. Shortly thereafter he began a part-time job as a management intern at the city of Lehi. After graduation, he was promoted to a full-time management analyst for Lehi and held that position for two years doing a wide variety of special projects for the city administrator, including grant writing and financial analysis. He then became assistant to the city administrator and began to supervise the city's public relations and code enforcement teams. Now as assistant city manager, he is responsible for the day-to-day administration of the administrative services and the leisure services departments. The budgets for these two departments total $7.9 million and include direct supervision over eight division managers; along with the indirect reports of another 16 full-time employees and 92 part-time FTEs.
He concludes, "Even though I've had four fun and exciting titles with Lehi in the last six years, my favorite titles are that of husband and father. I've been married now for over 11 years to my wife Becky and have four amazing kids: a daughter Kaelynn (age 9), and sons Braeden (7), Landen (6), and Keegan (4)."