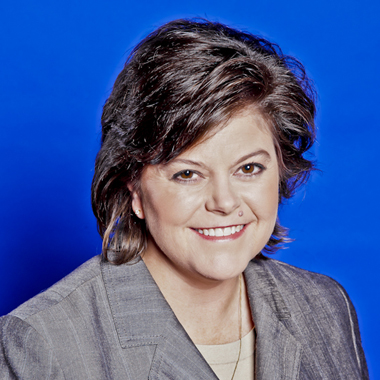 Betsy Fretwell, city manager of Las Vegas, Nevada, began her career in public service in 1990 as an administrative assistant to the city manager of Abbeville, South Carolina. Moving on to Clark County, Nevada, from 1992 to 1998, she served as an intern, management analyst, and strategic issues manager. In 1998, she became intergovernmental relations director of Henderson, Nevada. Her tenure in Las Vegas began in 2000, when she became the assistant city manager, then deputy city manager in 2002, and city manager in 2011. Fretwell earned both a bachelors of arts and a master's in public administration from the University of Georgia.
Like many ICMA members, Fretwell is managing a city that is recovering from the effects of the recent recession. In addition to the overall economy, according to Fretwell, "One of the biggest issues facing the city of Las Vegas and other cities and counties is market-driven and competitive compensation system for our employees, and we've worked very hard to bring salaries and benefits in line with other organizations. During the Great Recession we slashed positions, used furloughs, restructured compensation systems, eliminated programs, reduced programs, and, unfortunately, were forced to lay off several hundred employees. Fortunately we had completed citywide compensation and classification study, resulting in $500K in annual savings over two years due to Y-rating salaries that were out of line. We also changed our sick and annual leave programs for non-represented employees by lowering the caps and no longer allowing sick leave to be cashed out upon separation from the city (reducing our vested liability by $5.2 million). We are continuing to work with four collective bargaining groups to address leave accumulation levels and reduce our unfunded liabilities.  However, getting compensation to a sustainable level and, simultaneously, one that is right, fair, and equitable is a continuous challenge. But it's a challenge we must address or we'll lose out on our competitiveness as an employer."
"One of the biggest things I learned from the Great Recession," says Fretwell "is that complacency is not an option. I am more focused than ever on making sure city departments are running as efficiently as possible, which is why we hired ICMA to do a comprehensive analysis of fire and EMS services. Since 2004, the LVFR budget had grown from $77 million to $111 million, which is a 43 percent increase and unsustainable. It is impacting the funding for other critical city services, such as public works, because more of the remaining available resources are shifting to sustain existing levels of public safety services, such as fire and police."
Another issue that concerns Fretwell in general is the aging population of local government employees. "The average age at the city of Las Vegas is the late 40s. When we did layoffs a few years ago, we had to let our younger workers go. These were the workers that contributed to the city's diversity and who thought about issues in a different way. I believe that local governments need to do more outreach to college and master's graduates. I think we should also be hiring for skill sets and look at an employee's potential rather than focusing solely on level of experience," says Fretwell.
When asked about the value of ICMA in supporting local government professionals at the forefront of these challenges, Fretwell notes that "I have found that the ICMA regional summits and the partnership with the Alliance for Innovation have spurred new thoughts and dialogue on issues facing our membership. These conferences and the annual meetings create an opportunity for professional managers and key staff to spend time sharing experiences, best practices, and dialogue to help all of us identify areas of potential progress in our own organizations."
"I am very proud of all we've accomplished in Las Vegas, particularly in the downtown area. We've moved out of our old City Hall into a new building, and Zappos will be moving its call center and approximately 2,000 employees to our downtown area in 2013. We have opened the Smith Center for the Performing Arts, the Mob Museum, the Neon Museum and new businesses, bars, restaurants, and art galleries are opening each month. I believe the downtown resurgence is helping us recover from the recession."