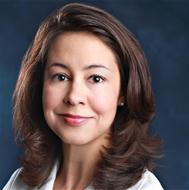 A native South Carolinian, Ashley Jacobs has been deputy administrator for Dorchester County since 2006. She supervises the departments of emergency medical services, emergency management, fire services, fleet services, human resources, information technology, purchasing, and risk management. 
Before serving Dorchester County, Jacobs worked for Richland County, South Carolina, for five years as assistant to the county administrator, where she managed special projects, and then as assistant county administrator, where she supervised the departments of community development, economic development, planning and development services, research, and utilities. Prior to that, Jacobs was senior planner and clean cities coordinator for Central Midlands Council of Governments.
"I've particularly enjoyed working with our first responders in emergency management, emergency medical services, and fire services," says Jacobs. "The employees are dedicated to their jobs and they do meaningful work in keeping the public safe every day." 
She adds that "Over the past year, I've had an outstanding experience working with our fire chief on a transition from volunteer departments to countywide fire service. This will result in lower ISO ratings and insurance costs for our residents, and will also be safer for our firefighters because we're standardizing training and equipment. It will be a much more efficient use of tax dollars and we'll also have better fire protection." 
Jacobs is a graduate of the Leadership South Carolina Class of 2010, the SCAC Institute of Government for Public Officials, and the South Carolina Economic Development Institute. She also serves on the board of advisors for the Master of Public Administration Program at the College of Charleston, and is a member of the South Carolina City/County Managers Association.
Jacobs graduated from Clemson University in 1994 with a bachelor's degree in English and technical writing, and went on to earn a master of public administration degree from the University of South Carolina in 2001. She also joined ICMA in 2001.
"Connecting with other managers through ICMA has always been a source of inspiration and support for me," notes Jacobs. "It's been priceless to have others in my field who can give advice on both personal and professional levels." She serves on the ICMA Task Force for Women in the Profession as chair of the Development of Tomorrow's Managers subcommittee, and also gives her time and expertise to the ICMA Governmental Affairs and Policy Committee.
"Dwindling revenue coupled with increased demand for services is something I see in many cities and counties, and it's pushing us to be creative, flexible, and collaborative," responds Jacobs, when asked about the challenges facing managers today. "This is a good thing, but it makes our task more challenging." 
"Another big issue I see is the state governments delegating costs and responsibilities to local entities. It's time for more collegial, cooperative relationships so that we can deliver the best services for our citizens. I'm also concerned about the ability of rural jurisdictions to compete for federal dollars. During this moratorium on earmarks, small towns and counties are up against major metropolitan areas for funding, such as the USDOT TIGER grant, and it's difficult for them to be competitive because they don't have the population. Small town and rural lifestyles are still important to many people, but these jurisdictions are struggling to meet the infrastructure needs." 
"Local government management is a complex, demanding job, but it's much easier when you have the kinds of resources that ICMA provides. You almost never need to recreate the wheel because somewhere, someone has already encountered your problem and there are templates that you can use, and people who can provide real world experience and expertise. You can't know and do everything by yourself, so I strongly encourage new managers to take advantage of the wealth of knowledge that's available through ICMA."