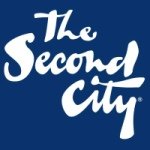 As a result of changes that recently took place at The Second City, Tom Yorton will not be able to participate in ICMA's conference-closing Celebration of Service in Seattle.  Fortunately for ICMA, the co-author of Yes, And…, Kelly Leonard is willing and able to step in and conduct the session.
Kelly Leonard is the Executive Vice President of The Second City and The President of Second City Theatricals. He has worked at The Second City since 1988 and has overseen productions with such notable performers as Stephen Colbert, Tina Fey, Steve Carell, Adam McKay, Seth Meyers, Rachel Dratch, Amy Poehler, Jason Sudeikis, Keegan Michael Key, Rachel Dratch, Amy Sedaris and a host of others. Mr. Leonard co-founded Second City Theatricals, the division of the company that develops an eclectic array of live entertainment all over the world. He has received many honors, including being named to Crain's Chicago Business 40 under 40 list and included as one of the top 40 cultural figures in Chicago by Time Out Magazine. He recently received an honorary doctorate from his alma mater, Lake Forest College and his first book, "Yes, And," was published to critical acclaim in February of 2015 by Harper Collins.
Tapping comedy and the principles of improvisation, in his keynote, Using Improvisation to Improve Creativity and Collaboration, Kelly will demonstrate how to challenge unproductive conventions by using improvisational techniques to develop innovators, encourage adaptable leaders, and build transformational work environments.
---
MAKE PLANS TO ATTEND THE 101ST ANNUAL CONFERENCE!
Register by August 27 and you can still save on your conference registration!
---
Get the latest news: