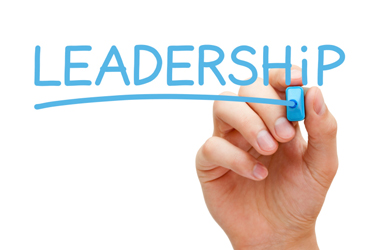 Leadership development programs can empower you to succeed, lead you to the next level, and help you clarify your vision through in-depth experiences, ongoing mentorship, and targeted trainings. But with so many leadership programs out there, how do you know which one is the best for you and your career as a leader in local government, especially if it takes time and money?
Before you research and invest in a program, it is important to keep two things in mind:
Know your goals. Understanding your leadership goals will help you determine the best program for your career. Leadership goals could include better performance management on your projects, improving your ability to see the big picture, or improving relationships with your peers, to name a few.
Determine the skills you need. Once you have the goal set, think about the skills you need to obtain or develop it. Do you need to see the big picture, improve upon your strategic thinking skills, improve the relationship you have with your peers or perhaps your oral communication skills need to be worked on. 
There are hundreds of leadership programs and workshops that specifically help with building these types of skills. At ICMA, we offer several programs targeted specifically towards local government professionals whose goal is to expand their leadership capabilities. To make these programs easier to choose from, we have developed the ICMA Leadership Development Program Framework (below). It identifies the key skills a local government professional can gain from each of the leadership development programs offered by ICMA. As a plus, it is organized by career stage!
Click here to find out more about the leadership development programs offered by ICMA.
If the Framework isn't enough to convince you that leadership programs can enhance your skills – here are some testimonials to prove it! Sometimes gaining another person's perspective can push you in making the best decision. 
"As I ruminate on the lessons from my time in Virginia, I realize I cannot oversell ICMA's session at the Senior Executive Institute. For me, it was a transformative experience, one that asked important, vital questions about my leadership style, my motivations for public service and who I want to be as I serve others in my career. It has been a true highlight of my Leadership ICMA program.
I left ICMA-SEI reinvigorated for public service, re-energized by the possibility open to us all. And, perhaps most important, I returned to my municipality eager to engage our residents, to see what type of a future they envision – and how we can find solutions to bring that vision to life."
--- Jason Wright, Director of Innovation and Engagement, City of Milton, GA
"The Emerging Professionals Leadership Institute definitely added tools to my leadership toolbox. Bob O'Neill gave a great presentation about preparative thinking around how changing demographics, citizen expectations and recent events are shaping the manner in which we will go forward in the profession. I would say it's a great opportunity for learning and networking. And not only networking up with CMs and ACMs but also networking out with the colleagues you'll "grow up" with and lean on during your career!"
--- Carmen Mays, Minority Business Development Coordinator, City of Spartanburg, SC
"I had the privilege to attend the 2015 ICMA Gettysburg Leadership Institute, In the Footsteps of Leaders, a few weeks ago. Indeed, that pivotal three-day engagement in July 1863 between the Confederate Army of Northern Virginia led by General Robert E. Lee and the Union Army of the Potomac led by General George Meade, provides innumerable examples of leadership, good and bad, exhibited by the officers and men of both armies.
Veritable libraries full of books have been written about the leadership skills exhibited by the men now immortalized in bronze on the former battlefield. So much so, that I found it difficult to express my own thoughts on the leadership lessons learned. In following up on our discussions during the Institute, I discovered a rarely considered perspective on leadership that gives a new dimension to these men.
They were followers as well as leaders."
--- Lynn Nordby, Public Policy and Management Consultant, Municipal Research and Services Center
"Participating in both the Emerging Leaders Development Program and the Mid-Career Management Program have catapulted my career to the next level. This opportunity will give me the ability to learn the inner workings of the Parking, Fleet, and Facilities Departments. With 9 years of utility department experience under my belt, and the executive leadership training from ICMA, I think I'm on my way to my ultimate goal of being a City or County Administrator."
--- Ocea Lattimore, Director of Logistic and Asset Management, City of Tampa
"The focus on the creation of our nation's representative democracy has impacted me greatly. Through the Williamsburg Leadership Institute, I have come to the realization that the City has a great responsibility to provide the tools and information to citizens so that they have the opportunity to become good and active citizens. And I have come up with a half dozen activities and efforts that will be done to give our citizens to have more and better tools to be informed and involved in our local government."
--- Steve Lindner, City Administrator, City of De Witt, IA
"ICMA-SEI was an absolute great experience! To be honest, as a member of Leadership ICMA Class of 2016, I am truly glad the ICMA-SEI is a component of Leadership ICMA. I was initially anxious about being in a combined group with such accomplished and experienced managers attending the ICMA SEI program. I think the ICMA-SEI experience is one that I will remember and cherish for a very long time. While I was I was really looking forward to reconnecting with my Leadership ICMA Class, I could never imagine the bonds that I would create with this leadership experience. Of greatest value to me were the bonds that were formed in our combined small groups. I met some really good people and reaffirmed my commitment to the profession. I was impressed by all the different roads people have travelled to get where they are today. I was equally moved by the personal stories that each had to share. I have a new appreciation for connection before content. It truly not until you've connected with people can you truly begin to tackle and deal with the challenges of the day. As far as the impact on my leadership style, I am going to focus more getting to know the people I work with and also focus on story telling. I came to appreciate that story telling will do way more that spreadsheets and projections."
--- Lunda Asmani, Assistant City Manager for Budget and Finance, Newton, KS
"The Midwest Leadership Institute is unlike any other training I have attended. The information conveyed by our presenters and the sharing of experiences from attendees provided an opportunity to focus on me as a person and on the people around me both at work and at home. Every leader, whether they are a new supervisor or a seasoned manager, will learn something critical about themselves and their team and how we can all be better connected."
--- Ellen Baer, Assistant Village Manager, Village of Orland Park