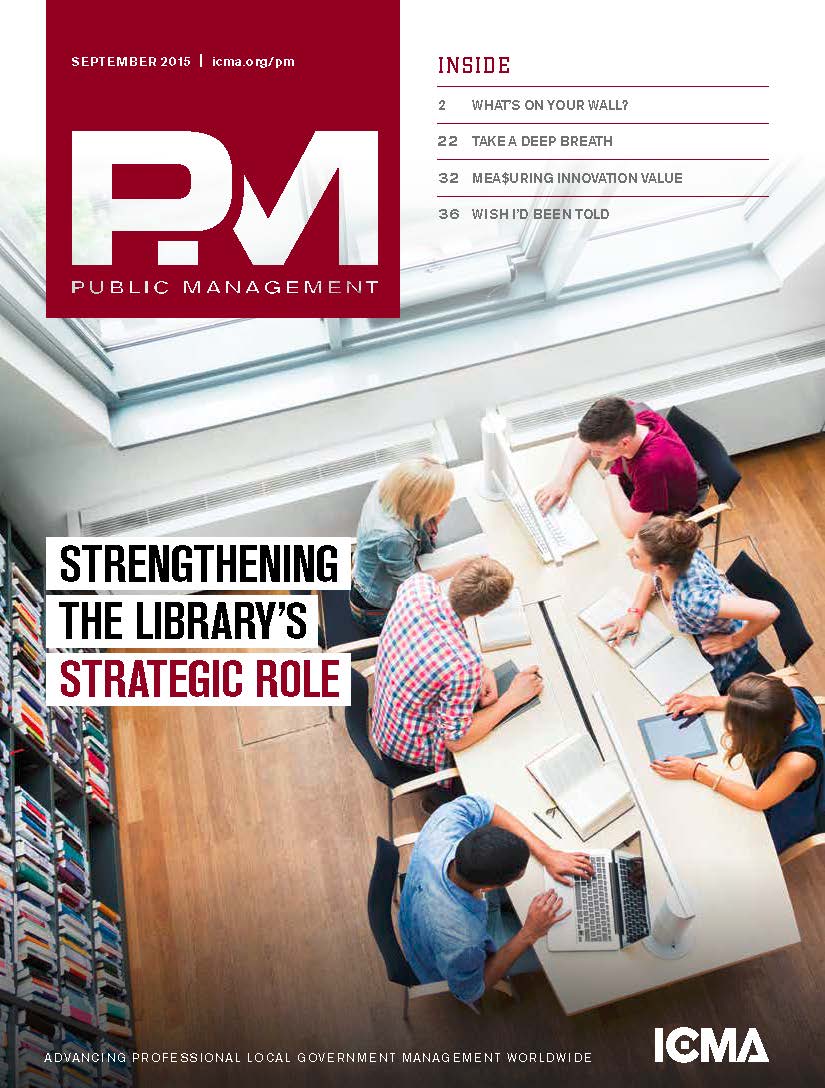 The September Public Management (PM) magazine's cover story "Strengthening the Library's Strategic Role" cautions that as technology evolves and becomes even more important to daily life, the public library's role as a trusted technology guide and go-to resource needs to remain vital. Authors Rashad Young, city administrator, Washington, D.C., and Susan Benton, president and CEO, Urban Libraries Council, Washington, D.C., explain how libraries are implementing action plans to do so.
They showcase four public libraries that have completed the Edge assessment tool—a new, free tool developed by national organizations including ICMA and the Urban Libraries Council—to help them with their public access technology services. The four libraries are located in Guthrie, Oklahoma; Greensboro, North Carolina; San Antonio, Texas; and El Paso, Texas.
Library systems from Alexander County, North Carolina; New Hanover County, North Carolina; Anchorage, Alaska; and Mifflin County, Pennsylvania, also contributed to the article. In comments about Edge, Tim Burgess, assistant county manager, New Hanover County, says that it helped the county's library system closely evaluate current operations.