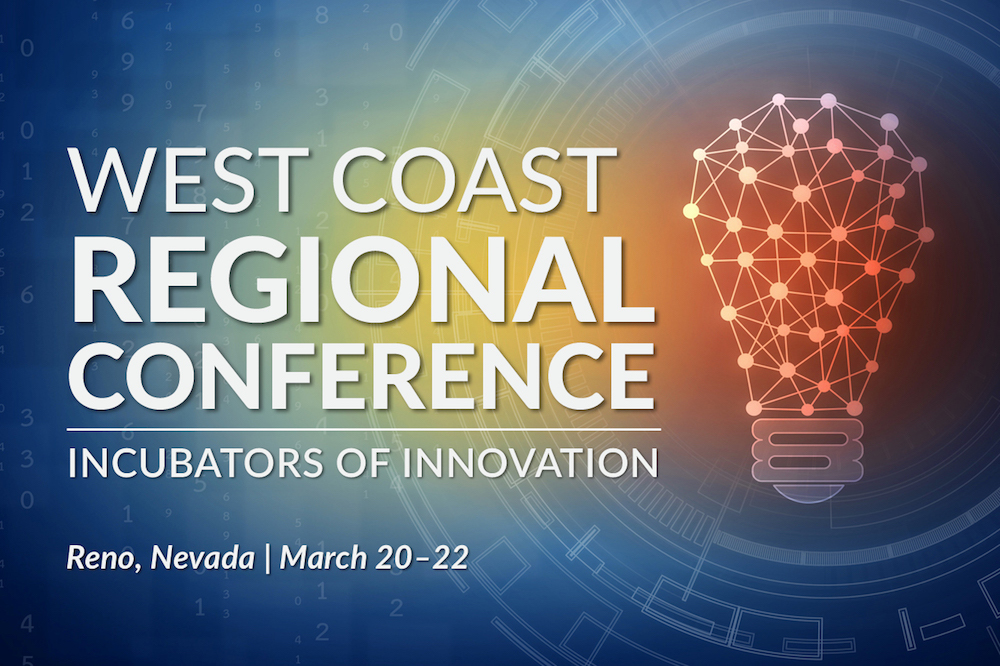 PJ Gagajena, Administrative Services Manager
City of Indio, California
ICMA's efforts on diversity impacted me the most at the ICMA West Coast Regional Conference in Reno, Nevada from March 20-22, 2019. ICMA's initiative to diversify its membership made me feel welcome in knowing I have a place in the local government profession and proud to be a member. The statement of "you can't be what you can't see" from Karen Pinkos, ICMA President and City Manager of El Cerrito, California, deeply resonated with me during the session on Envision ICMA: Expand and Diversity ICMA Membership. It has been 55 years since the 1964 Civil Rights Act and the world has changed dramatically since then. However, the ICMA University Workshop on Implicit Bias: A Barrier to Creativity, Innovation, & Inclusion led by Dr. Ron Carlee, the Director for the Center of Regional Excellence and Professor at Old Dominion University, demonstrates we still have a long way to go. During the workshop, ICMA Executive Director Mark A. Ott's words on racial consciousness and his experiences as an African American was powerful and moving, and spoke directly to me as a Filipino American and an immigrant. Not since my days in college and graduate school have I experienced such a meaningful discussion about race, gender, bias and privilege.  
I appreciate ICMA's efforts in creating a paradigm shift on who we view as leaders, and stating it makes good business sense to have diversity because it leads to innovation and creativity in local government. One of the most important messages I took away from the conference was ICMA's message that supporting women, people of color, LGBTQ and people with disabilities to become local government leaders will only be successful through a conscious effort to hire, mentor, coach and promote such individuals in this honored profession. 
Keynote speaker, Xavier Hughes, ICMA's Chief Technology and Innovation Officer, gave an impressive presentation about the use of artificial intelligence to solve problems facing local governments. He asked us to "think different;" and reflect, research, design, build and evolve in our profession. Peggy Merriss, former ICMA President and former City Manager of Decatur, Georgia, shared how technology and data could help cities make better decisions and enhance community engagement. The Field Demonstration showcased the incredible public art that has transformed Reno's downtown area with the shared vision and collaborative efforts of the City and arts community, including the Burning Man Festival. I look forward to applying similar strategies to Indio, known as the City of Festivals™ and home to the world-famous Coachella Valley Arts & Music Festival, to enhance arts, innovation and economic development throughout the community. 
Special thanks to the International Network of Asian Pacific Administrators (I-NAPA), for encouraging me apply for the 2019 ICMA West Coast Regional Conference Scholarship; the Cal-ICMA Scholarship and Events Committee for selecting me as a scholarship recipient; and the City of Indio for supporting my professional development and allowing me to attend the conference. I look forward to increasing my involvement with ICMA and being part of a community with such a strong passion for public service.
Richard Cheney, Graduate Student, 
San Francisco State University, California
It is an honor to be selected as one of the four scholarship winners to attend this conference.  I waited two weeks before writing this post, primarily to give myself time to reflect on what transpired at the conference and its impact on me.  I will open with my first impressions, synopsize the five sessions I attended, and then close with my conference takeaways.
First Impressions
There were 139 attendees to the conference, but only four students (three of which came from my school –SFSU).  It is like a two-edged sword.  With so many city managers in attendance, it was a great opportunity to learn from the best.  Second, the lack of students was a subject of several discussions I had with city managers:  the students represent the next generation of city leaders and their absence from a professional conference does not bode well when the current managers retire.
The second impression was the focus and commitment attendees made to derive as much as they could from the conference.  About half the attendees were either city managers or assistants, representing all sizes of cities and counties throughout the western US.  They came to work and share ideas and look for solutions to common problems (more of this in the sessions to follow).  Access to decision-makers and policy implementers is rare – and the conference brought them together.
Synopsis of the Sessions
The conference theme was "Incubators of Innovation."  The program structure duplicated the breakout sessions in the morning and afternoon, allowing attendees to participate in sessions they may have missed.  These were not purely lectures – the speakers encouraged audience participation.  
Xavier Hughes was the keynote speaker.  He was a past chief of technology under Obama and currently holds a similar role in ICMA.  The title of his presentation said it all:  Innovation beyond Technology.  Technology is a tool used by city governments in governance – it is not the panacea to solve the problems by itself.  He challenged his audience with several questions:  Does your city use e-participation to improve collective intelligence?  Is the physical infrastructure improved with artificial intelligence?  How does your community respond to changing circumstances?  He developed an innovation model based on five principles:  Reflect, Research, Design, Build, and Evolve. 
Amanda Lee, City of Vista, led the Homeless Strategies breakout sessions.  Amanda, also a scholarship winner, opened up the discussion for all 12 participants to discuss the homeless issues in their community and what they are doing to correct the situation.  The common points made include homelessness exist in all communities regardless of being in a rural or urban setting.  The homeless are treated humanely and with dignity; the challenge is to identify them and provide the right services to them.  For me, the "point of time count" was a new concept, and I asked one manager if it was a useful process.  His candid answer was that it provided data to a federal program but had little application in his city.  There was much to learn and take away from this round table discussion.
Chris McMasters and Inbal Naveh Safir provided a very insightful discussion in their session "Using AI and Big Data to Hear the Silent Majority."  McMasters used the software created by Safir's company to gain a better understanding of the needs of the citizens in the City of Corona, CA.  
The last two sessions rounded out the conference. Peggy Merriss spoke on five questions to ask before becoming an incubator of innovation. Roger Carlee, a former city manager of Charlotte, NC, closed out the conference with a lively presentation on the implicit bias as a barrier to creativity.  Overall, the conference hit the mark on its organization, skilled practitioners as speakers, and pace.
Main Takeaways
As an MPA student, having an opportunity to discuss the details of implementation with practitioners was priceless.  It provided me the opportunity to not only ask questions to city managers on what they do but why they did it that way.  It goes well beyond the theory learned from the literature to practicality of running a city.  It provided me a new lens to view the issues which face our cities.
As a student, the networking opportunities were significant.  A common question asked of me was where were the other students and why were they not participating — an excellent question.  
Finally, as the treasurer of our student ICMA chapter, my experiences at this conference will be a discussion topic at our next meeting.  There is no better way to learn the profession than to attend and participate in an ICMA conference.
Scarlett Santos Leon, Management Analyst
City of Bradbury, California
I would like to start off by thanking one of my mentors, Lori Sassoon, Deputy City Manager of Rancho Cucamonga, CA for her constant support in my professional growth. She brought the scholarship opportunity to my attention and encouraged me to apply.
In 2017, I was able to attend the ICMA Annual Conference in San Antonio. The conference was a great experience which brought together local government professionals from throughout the nation, offering sessions on a variety of topics. When I received news of the Cal-ICMA scholarship to attend the West Coast Regional Conference, I knew I had to apply. I understood the positive impact the first conference had on me and I had the desire to learn more.

The West Coast Regional Conference was everything I imagined it could be. Although smaller in scale compared to the annual conference, the setting and environment offered a more intimate experience that allowed me to bring back with me new knowledge for both personal and professional growth. All the sessions were very informative, yet two of them stood out the most to me.
I attended a small breakout session led by Peggy Merris, former ICMA President and former City Manager of Decatur, Georgia. Upon entering the room, there were chairs set up in circles and a large, Ziplock bag with M&Ms and other miscellaneous items. As people entered the room, they were to take a seat and form groups. Some people engaged in small talk while others stood in silence waiting for the session to begin. The session began with a quick introduction from everyone in the room followed by a series of activities. By the end of the session, it seemed that what was once was a group of strangers or acquaintances was now a group of friends getting together to catch up. It was interesting to watch the dynamic of the room change throughout the session. Often, I have come to find that our own fear of approaching people, engaging in conversation, or even ask questions can limit our opportunity for growth. The session was a good way to exercise our communication skills and step out of our comfort zone to meet and connect with new people.
Prior to leaving the conference, I attended a workshop on implicit bias led by Ron Carlee, DPA, Professor at Old Dominion University. The speaker discussed what implicit bias is and what that looks like. He explained how the words we choose can impact someone's self-image and confidence in themselves. We learned the power of listening. So many times, we forget to listen so he had us exercise our listening skills. We paired up with someone from our table to share our story. For two minutes, one partner was two talk, while the other listened without interruption. I listened to my partner's life story—the hardships and struggles that made them who they are today. Listening is not always easy but if we are willing to do it, we find that empathy is much easier to achieve.
Throughout the conference, I met so many wonderful people that were willing to share their stories. I found that although many of us came from different cities, counties, states and backgrounds, we often had some shared experiences. Many offered advice applicable to both my career and life in general. As someone aspiring to be a future city manager, listening to the challenges a city manager faces can be a little intimidating. At the conference, I was able to reconnect with a mentor of mine, Bob Harris, Chief Administrative Officer of Renton, WA. I asked him if he enjoyed what he did. With a confident smile, he replied "yes" and continued to explain why. His response was enough to remind me why I enjoy working in local government and why I aspire to be a city manager.
I would like to conclude by thanking Cal-ICMA for the opportunity to attend the West Coast Regional Conference. I truly believe my experience at the conference provided me with new knowledge and exposed me to a remarkable network of people that fueled me with inspiration and motivation to continue pursuing my goal of being a city manager someday.
Amanda Lee, Housing Programs Manager 
City of Vista, California
This year's West Coast Regional Conference was themed "Incubators of Innovation".  When I think of innovation, my first thought is not typically local government.  But why is that?  Innovation is the process of reinventing or creating new ways to accomplish tasks more efficiently and effectively. Isn't that what local governments do? Local governments are thrusted into situations where they must find creative solutions with limited resources. It is safe to say that local governments are incubators of innovation, but how can local governments continue to keep pace with a rapidly changing social climate? The conference brought together experts in the fields of innovation to provide us tools to assist with sustainability, data-driven actions, collaboration, creativity, and inclusion.  
The conference was packed with fabulous sessions, though the one I found the most rewarding was the breakout session regarding Homeless Strategies. Shortly after being awarded a Cal-ICMA scholarship, Kevin C. Duggan, ICMA West Coast Regional Director, asked if I was willing to moderate a roundtable discussion on homeless strategies.  To provide a little bit of background, my employer (the City of Vista) is currently in the process of developing a community plan to address homelessness and as the City's Housing Programs Manager, I oversee the creation of the plan. At first, I was apprehensive but I decided to "lean in".  I cannot stress how beneficial the roundtable discussions were. Homelessness is a challenging topic without a single solution. However, the group dived right in and the discussions were insightful, passionate, and educational. It was an honor to moderate the discussion and share my knowledge, digest others ideas and engage with various professionals tackling this challenging topic. I walked away from the discussion with a renewed passion and confidence that our City is on the correct course.  
Thank you Cal-ICMA for the chance to not only attend the Conference, but also be an active participant. You pushed me outside my comfort zone and allowed me to connect with amazing professionals.