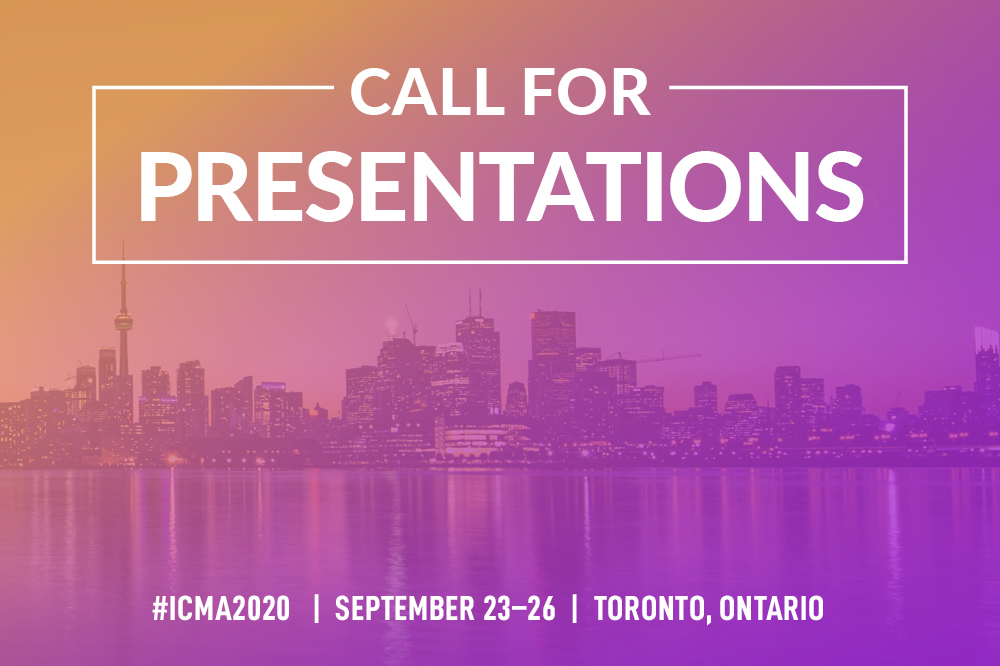 2020 Call for Presentations Is Open
The ICMA Annual Conference offers local government attendees a program of 150+ education sessions that ensure professionals of all backgrounds and career stages are plugged into the most innovative ideas and practical strategies needed to manage the wicked challenges facing local governments. In addition to its amazing educational content, the ICMA Annual Conference offers opportunities for attendees to connect with other local government leaders in order to expand ideas for making their communities better places to live, work, and play.
Would you like to present a session at the 2020 ICMA Annual Conference, September 23-26, in Toronto, Ontario, Canada? If so, contribute to the Call for Presentations. Your input will ensure that the Conference Planning Committee considers a broad and rich spectrum of local government topics.
To submit a presentation, learn about the topics, and view our new session formats in 2020, visit the 2020 Call for Presentations page. The deadline for submissions is Monday, December 2, 2019.
Tips for Call for Presentations Success
Follow the instructions and read the Call for Presentations FAQ section for important information about the ICMA Annual Conference and tips for creating a great submission.
Create a future-focused, original presentation that covers the latest best practices, ideas, and innovations in the local government management profession.
Depth and specificity – the more specific your submission description, the better. Drill down to what really matters to the local government management professional.
Your title should reflect your description – think simple, accurate, and succinct.
Diversity matters – session selection will reflect diversity in gender, race, and location of speakers, as well as diversity in thought and opinion.  Keep this in mind if you are proposing a panel.
No product information allowed – your presentation must be noncommercial. At no time is it permissible for presenters to use their time slot to advertise or promote a product, service, or company.