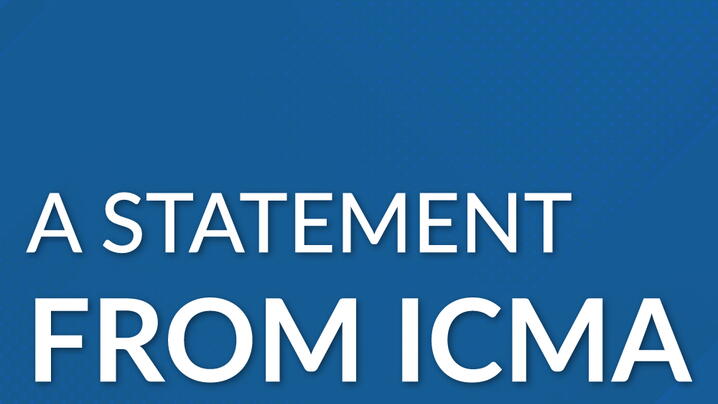 by Marc Ott, ICMA Executive Director/CEO and Jim Malloy, ICMA President
On Monday, March 22, police officer Eric Talley of the Boulder Police Department responded to one of the most dangerous calls there is in law enforcement: an active shooter situation. It is the quick response in dangerous situations such as this where police officers are prepared to save others, knowing full well they are putting their own lives on the line. It is with great sadness that Officer Talley lost his life on Monday, but there is no doubt that his heroic efforts likely saved the lives of many others.
Our condolences are with the Boulder community, Boulder Police Department, its staff, and the family and friends of those lost in the shooting.
Despite all that has taken place in America this past year with the coronavirus pandemic, our nation still faces a crisis of gun violence. In a statement ICMA released in 2017 on this very topic, we know this much remains true today:
In the initial hours of these types of violent acts, city, town, and county managers support the teams of professionals who work tirelessly to respond to the needs of their communities and to help our elected officials and others cope with the overwhelming clamor for updates and information. 
The aftermath of such an unfortunate instance like the one in Boulder can feel like a heavy burden as we lead our communities and local government employees in recovering from the trauma they have experienced. During times like this, the personal and professional network of ICMA members stands ready to offer its experience and support.
While we provide a few resources below that you might find helpful, we must not lose sight of the fact that police officers, like Officer Talley and the rest of the Boulder Police Department, are willingly placing themselves in harm's way to protect the residents of our communities each and every day. We thank them for their service.
Before An Attack

During An Attack

After An Attack