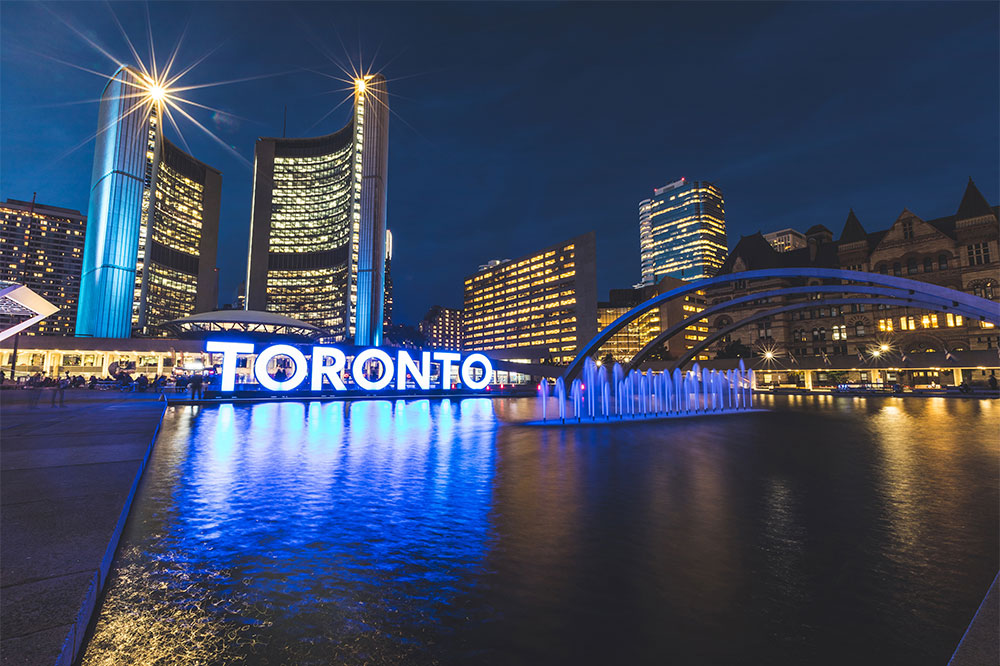 Are you ready to experience more? To connect more? To learn more? Then you must be ready for the 2020 ICMA Annual Conference in Toronto, Ontario, Canada.
It's important to note that the 2020 ICMA Annual Conference dates shifted. You will now come together with your local government peers Wednesday, September 23 through Saturday, September 26. It is a different format than year's past, and you can find the backstory behind the change in our message to membership on July 1, 2019.
Make plans to join us and the world's greatest local government leaders this September. Here's our tip list in the meantime:
Watch the Toronto Host Committee's "Your Invitation" video.
Fun fact: did you know Toronto was recognized by BBC as one of the most multicultural cities in the world?
Get your passport, if you don't already have it
Canadian law requires that all persons entering Canada carry both proof of citizenship and proof of identity. A valid U.S. passport, passport card, or NEXUS card satisfies these requirements for U.S. citizens; however, a U.S. Passport Card is only valid when crossing the U.S./Canadian border by car. It is not a valid ID for entering or exiting Canada by plane.
Beware of unauthorized housing providers
ICMA works with its official housing company each year to establish discounted room blocks for all of our conference attendees. Improper solicitation of hotel reservations from any company or housing provider other than the official ICMA Annual Conference housing company is not approved by ICMA. For our own protection, we encourage you to make your conference reservations using our official housing company. Registration and Housing will open in late spring (May/June 2020).  Please report any individuals or companies trying to solicit hotel reservations to conferenceteam@icma.org.
Remove the perception that Toronto will be unaffordable
As a major international city in North America, Toronto is easily accessible from around the United States and the world. For ICMA's U.S. members, flights and hotel rooms in the ICMA room block are comparable to pricing from last year's conference in Nashville.
Don't show up on Sunday
Or else you'll be a few days too soon, but if you do, Toronto has some great places to visit!
Curb your anticipation for the 2020 ICMA Annual Conference by taking a look back at videos from previous ICMA Annual Conference keynotes, community award winners, speakers, and more from ICMA TV. 
See you September 23-26 in Toronto!