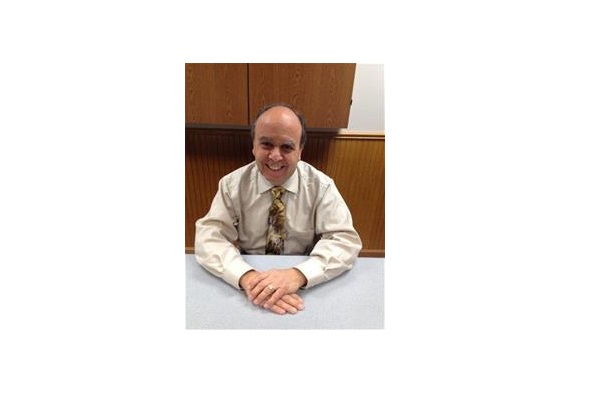 On behalf of the officers and members of the Nebraska City/County Management Association (NCMA), it is my privilege to welcome you to the NCMA website. I am honored to have been entrusted with leading the association as its President, and to have the opportunity to represent NCMA on its behalf at the national level. 
NCMA is an information, knowledge, and experience-sharing organization dedicated to the advancement of professional administration and management of local communities in the state. The organization boasts representation of communities across Nebraska with growing membership as more managers recognize the benefits of belonging to a professional management association.
People who are new to Nebraska public management, and those who might be considering a career in this most honorable profession, will find NCMA and its members eager and willing to share information about the organization, the profession, and their experiences as leaders of communities of all sizes throughout Nebraska. NCMA members are available to each other for guidance, information, encouragement, and support. We are eager to celebrate and learn from the successes of our counterparts. 
NCMA members and officers are proactive in setting goals and developing strategies that will promote quality management and leadership of the Nebraska communities served by NCMA members well into the future. Among these are the following:
Maintaining and expanding the Coaching Program through the recruitment of additional coaches throughout the state and encouraging all members and their staffs to take advantage of the numerous outstanding ICMA Coaching resources available to them. 
Building upon the reestablishment of the Senior Advisor Program across the state, in partnership with ICMA, to help address the personal and professional needs of our individual members. The Senior Advisor Program is primarily committed to supporting NCMA members and helping them serve their communities more effectively.
Recognition of outstanding service of our members. NCMA members go about their work every day with one purpose in mind: to make their community a better place for everyone. However, there are times when a member's body of work over a year or a career far exceeds reasonable expectations. It is those times when the story must be told, not only to recognize the member's contributions to community and the public management profession, but to provide a standard of quality for our members to strive to attain. 
Hosting of the 2019 ICMA Mountain Plains Region Conference in Omaha on March 27-29. Bringing this prestigious conference to Nebraska will provide NCMA members and Public Administration students across the state with an opportunity to gain ICMA-level training within a short drive of their town. It will also give NCMA an opportunity to showcase Omaha as a legitimate location for a future ICMA conference. 
Continuing and building on the program and relationship initiated by Dr. Bob Blair with municipal managers in Norway for an ongoing dialogue and hosting of managers between NCMA and Norway's public management association. Since 2014, we have sent two delegations of NCMA members to study the processes of local government in Norway, and we were able to host or Norwegian counterparts in Nebraska in 2016 and at the ICMA conference in Kansas City that year. 
Taking the lead in marketing public service in Nebraska, by working hard to preserve and strengthen the commitment to public management of Nebraska communities currently served by NCMA members, and to educate and encourage other communities to hire true managers or administrators to serve and help lead them. In addition, NCMA will be making a concerted effort to reach out to students in Nebraska universities, colleges, and community colleges to encourage them to explore and strongly consider the opportunities awaiting them in the honorable career choices of public service. 
I am fortunate to be serving NCMA with a wonderful and talented group of officers. Our officers and contact information are as follows: 
The Executive Board is grateful for the leadership of Past President Brent Clark who served NCMA as its President in 2017-2018.
Please take the time to reach out to and welcome our new NCMA-ICMA members. We look forward to seeing you at the ICMA Mountain Plains Regional Conference in Omaha on March 27-29 and at our annual NCMA Summer Training Conference hosted this year on June 19-21 by Nathan Johnson in Scottsbluff, Nebraska.
Please feel free to call me at (308) 430-3904 with any questions or comments regarding NCMA.
Sincerely,
Al Vacanti
City Administrator/Clerk/Treasurer – Wisner, Nebraska.
NCMA President