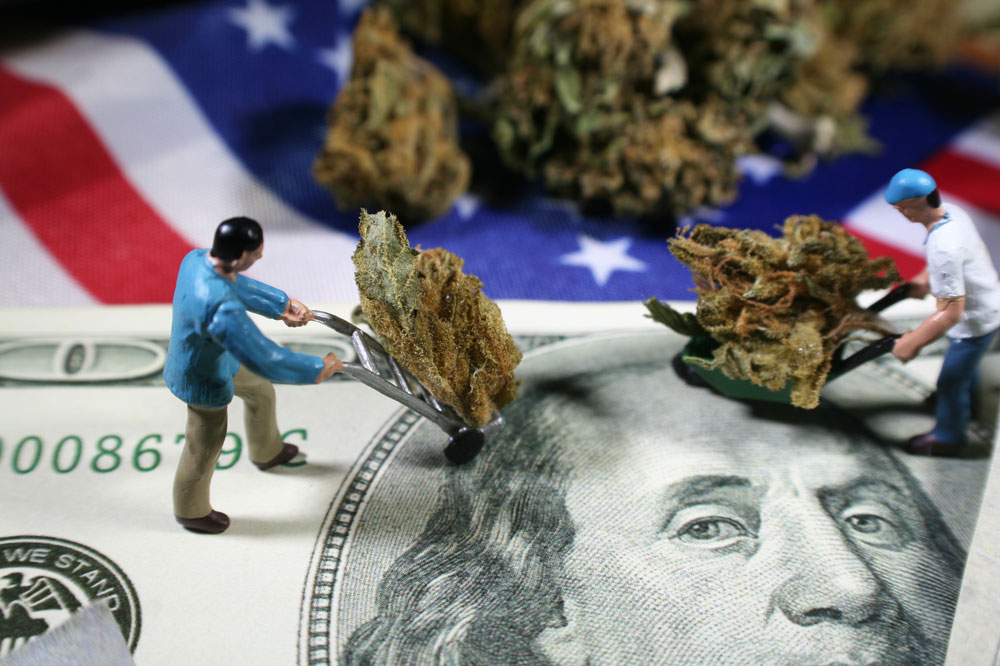 Commercial cannabis regulation is a hot topic in state and local government. Since 1996, 31 states plus the District of Columbia, Guam, and Puerto Rico have legalized medical cannabis, and a third of those have also legalized adult recreational use of cannabis. In both, the states that have legalized cannabis and those considering a level of legalization, local governments are faced with tough decisions about regulating cannabis and the implications it will have on their communities. This can be a daunting task for local leaders, who may have to be responsive to impassionate residents on both sides of the issue and handle this multifaceted topic with limited knowledge and resources.
In response to this, ICMA, with support and funding from the city of Half Moon Bay, California, developed a new report on the local impacts of commercial cannabis. The goals of this report are to assist local governments in considering potential implications of legal cannabis activities in their jurisdiction. This report features case studies of 10 communities that have experience with cannabis legalization and is based on interviews with leaders in these local governments and available data and research on early adopters of legal cannabis legislation.
To learn about the topic of commercial cannabis and what local impacts could affect your community, download the Local Impacts of Commercial Cannabis report below. 
What's Inside? 
Impact Areas
State-level cannabis legalization and regulation can have complex and direct impacts on a community. This report organizes the implications into four impact areas: economic development, public safety, public health, and environment. Each impact area has a number of subtopics that focus on issues of interest for communities considering legalization, including tourism, safety hazards, and youth concerns. This section also includes specific considerations for local government managers, based on tips from municipal and county leaders interviewed for this report.  
Case Studies 
One of the focuses of this report is to highlight the experiences of local governments that have already permitted commercial cannabis (medical, recreational, or both) in their communities. These case studies provide insight into the motivations, processes, and decisions of 10 local governments to regulate commercial cannabis activities in their communities. The report includes studies on the following jurisdictions:
Carpinteria, California 
Durango, Colorado 
Fort Collins, Colorado  
Grover Beach, California 
Southern Oregon - Jackson County and Ashland 
Juneau, Alaska  
Kirkland, Washington 
Pacifica, California  
Santa Rosa, California.
Readers can use these case studies to further their awareness of the process and gain an understanding of the challenges that are involved. The communities profiled in this report acknowledge the challenges they faced in tackling this issue and are willing to assist other local leaders who may be venturing down a similar path.
Summary Recommendations
Based on the research on cannabis legalization and the case studies, this section includes four main recommendations to local governments considering regulating commercial cannabis activities. These recommendations can assist local government managers from the initial consideration process to monitoring regulations and indicators. This section also includes questions for local government managers and staff to consider when starting cannabis regulation.
Want a short snapshot of the findings of this report? Download the key findings brief below.
Download Report Snapshot