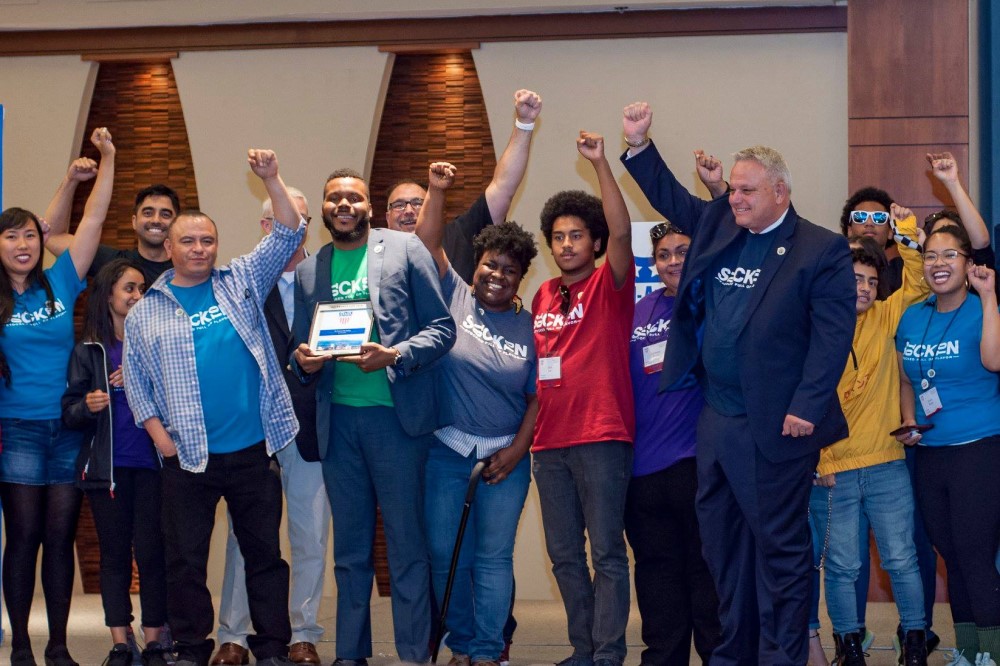 Since 1949, the National Civic League has designated 10 communities each year as All-America Cities for their outstanding civic accomplishments.
The National Civic League is now accepting applications for the 2019 All-America City Award, focused on celebrating examples of civic engagement practices that advance health equity in local communities. NCL is looking for communities that demonstrate inclusive decision-making processes to create better health for all, and particularly for populations currently experiencing poorer health outcomes.
Begin your community's application today to become a 2019 All-America City! Cities, counties, towns, neighborhoods and tribes wishing to apply have until March 6, 2019, to submit an application.
Unlike any other event, the All-America City Experience, provides participants with lasting connections with community members and peers across the country, in-depth learning opportunities, and fun, energizing events!
Important Dates
July 2018 – June 2019: All-America City Promising Practices Webinar Series.
March 6, 2019: Application Due.
April 2019: Finalists Announced.
June 21 – 23, 2019: Awards Competition and Conference.
Save the Date for the 2019 All-America City Awards and Conference!
The National Civic League 2019 All-America City Awards and Conference will take place in Denver, Colorado, June 21-23, 2019. Learn from peers and experts on inclusive civic engagement and how to create equitable, thriving communities. Bring home tools and ideas to strengthen your community decision-making processes.