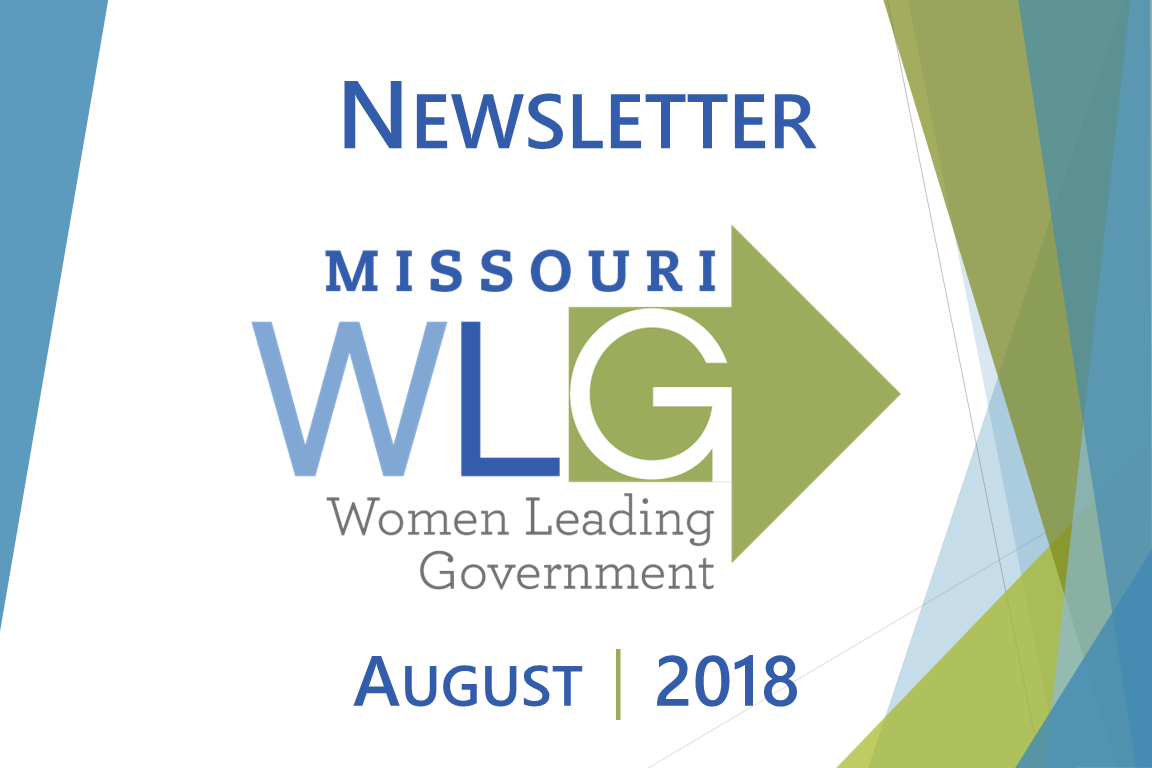 Missouri Women Leading Government (MOWLG) is gaining traction across the state. Growing diversity in the workplace is a team effort, which is why MOWLG is open to everyone! It's never too late to join and learn how to support increasing diversity in local government. There are no membership fees or dues. We simply want those who support this initiative to stay engaged and participate in the ways they feel comfortable.


Missouri Women Leading Government (MOWLG) is committed to advancing the role of women and helping them succeed in the public sector by enhancing career-building models that develop leadership skills and by networking professional women in government. Learn more by clickin

g

here

.
ICMA just released a blog post with an infographic depicting the under-representation of women in leadership and management, not only in local government but in Congress and across the world. They best part, is that there are specific steps provided by both ICMA and the League of Women in Government on how you and/or your organization can move toward gender balance. You can read more and see the entire infogram here
http://bit.ly/ICMAGenderBalance
Check out Maureen Fitzgerald's TEDx talk on Implicit Bias.



Women still face adversity in the professional world. Leaning-in hasn't been enough to turn the tides of systemic biases, so it's time to take a different approach. After facing discrimination in her own career, Maureen proposes several much needed changes to the way we address pink & blue biases in the professional world. Maureen F. Fitzgerald, PhD, JD, LLM, BComm is a Gender Diversity Advisor and the author of several provocative books. Her motto is: Sharing the right ideas at the right time can change the world. She lives in beautiful Vancouver, BC with her husband and two daughters and a dog named Cooper. This talk was given at a TEDx event using the TED conference format but independently organized by a local community.

Learn more about Maureen here: http://maureenfitzgerald.com/
Have you heard of the League of Women in Government?

The League of Women in Government is the umbrella organization that supports local and statewide organizations that advance women in local government leadership. 

Together, they Educate, Mentor, Encourage & Support about the value of increasing the number of women in senior level executive positions in local government. Thank you for your support. Share our newsletter with your colleagues and encourage them to join the League so we can continue our work to advance women in local government leadership!
 

And the best part? The League is FREE to join and membership is open to women AND MEN! Encourage your colleagues to

JOIN

today.
Did you get a promotion? Did you see an interesting article? Have you read a great book lately that you would like to share with this group? Do you need advice on a work related issue? Let us know! Send us an email at jessica.heslin@wentzvillemo.org.